Winter can leave many of us feeling lost, alone, and pondering existential questions. Where did the sun really go? Should I throw out my summer wardrobe and replace it before spring? Is there any point in going on vacation in winter? You're on your own with the first two, but we can help answer the third. Because yes, of course there's a point to winter vacations! Minimal crowds, cheaper flights, and the ability to focus on indoor fun. In summer, spending your vacation indoors might induce serious FOMO, but not when the temperature drops. 
But what about a famously summertime city like Barcelona? What then, we hear you scream into the night sky. What about it? There are plenty of things to do in Barcelona in winter. Quit your wailing. Here, we'll prove it by creating the greatest list of the best things to do in Barcelona in winter just for you. Hold on to your phones, laptops, or desktops, because it's about to get crazy. 
Including:
Art Museums
Brewery tour
Escape rooms
Science museums
Gaudí the great
and more!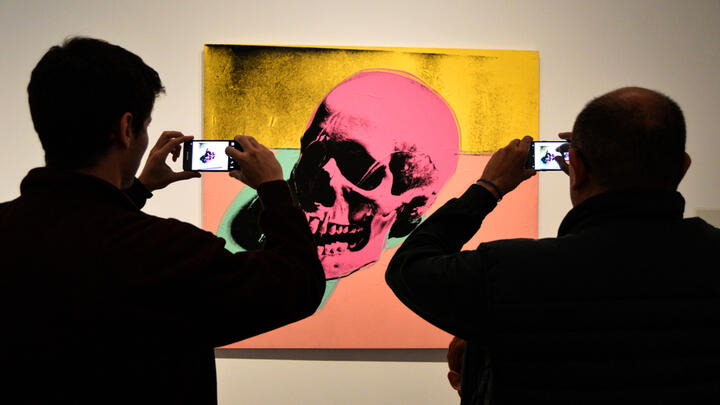 Image courtesy of Giorgiolo/Shutterstock
Get Artsy
Let's kick things off with some indoor culture. Just because it's cold outside doesn't mean you can't warm your insides with knowledge, inspiration, and learning. Feel the sacred light of art fill your withered body! We're talking modern art here, so strap in. 
First on the list is Barcelona's own Moco Museum. With plenty of mind-opening installations from the likes of Banksy and David LaChapelle, as well as surrealists like Dali, it's the most colorful, mind-bending place in town. 
Or, if you want a little less flash and a little more space to ponder, check out Museu d'Art Contemporani de Barcelona (or MACBA for short). More of a traditional gallery, you'll find multiple periods of modern art represented in its many galleries. 
Another modern art museum with an appropriate acronym is the Museu Europeu d'Art Modern or MEAM. This one has a slew of alternative forms of art inside, from concerts to live art theater, as well as other experimental works. Nice.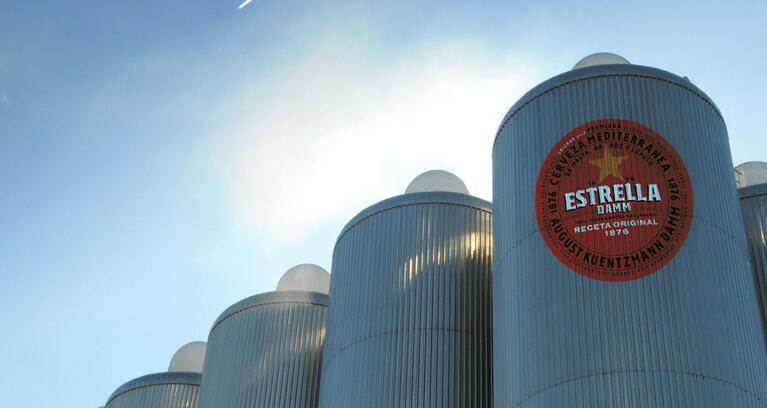 Estrella exploration
Do you like beer? Ever wondered where it all comes from? Why not head down to Barcelona's famous Estrella Brewery, take a look around, and discover for yourself? 
Spain's biggest amber export, Estrella is enjoyed the world over. Step inside and learn about the history of the brand, the brewery, and its rise to worldwide acclaim. Then, when you've seen enough giant metal beer barrels to fill a lifetime, sample four refreshing Estrella beers for yourself in the tasting room. Delightful.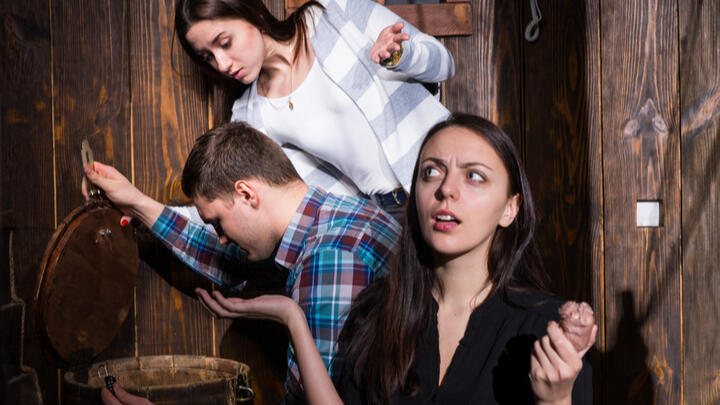 Escape for your life
If things are getting cold outside, heat up proceedings with a race against time! That's exactly what you'll get at Escape Hunt Barcelona, the city's premier escape room experience. 
Pick from three spooky mysteries, partner up with a few buddies, and lock yourself away. Then, as time ticks away, find the clues, decode the riddles, and solve the game before your time runs out. If you fail, you're stuck there forever to wallow in your mistakes. Not really, but imagine if that really happened? Terrifying. 
If you're with a large group, you can even pair off, take on a different room each, and see who escapes first. If you're looking to beat the cold weather, Escape Hunt Barcelona is easily one of the best things to do in winter in Barcelona!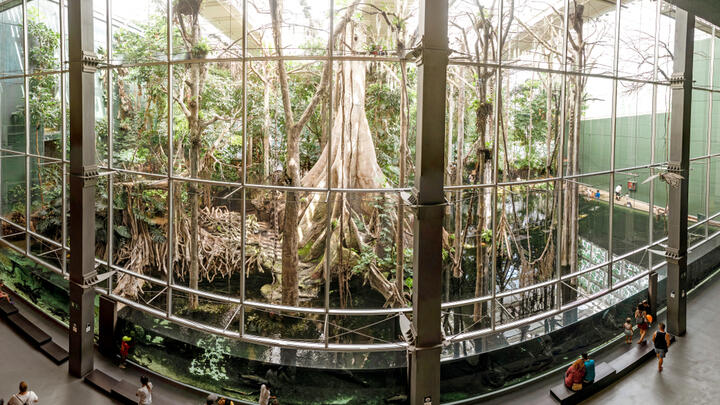 CosmoCaixa
Do you like science? Do the universe's many mysterious leave you wide awake at night? Well, put those sleepless nights to rest thanks to Barcelona's amazing science museum CosmoCaixa. 
Go on a journey through the earth's ecosystems. Travel through space and time. Explore hundreds of interactive exhibits about all facets of our world and the stars above.
Enter the Room of Matter, and explore the evolution of life and matter on our planet. Trapse through the Flooded Forest and its incredible recreation of the Amazon. Learn stuff and things about science while staying warm in the comfort of the indoors. Perfect!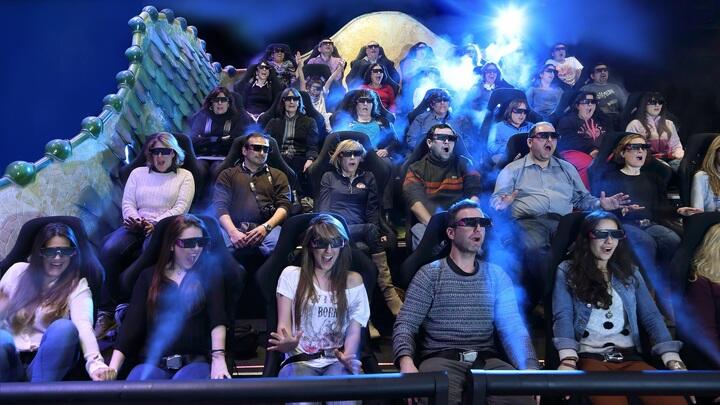 Gaudí, but not as you know it
Everywhere you go in Barcelona, you see his face. Well, not his face, but the faces of the buildings tell his story. Gaudí left his stamp on the city and then some, with his inspired buildings standing all over the place. So, if seeing them in person is out of the question, what with it being winter, why not enter the fourth dimension and see another side of the master architect? 
Because that's exactly what you'll get at The Gaudí Experience, the world's first interactive exhibition space to explore the life and works of the world-famous artist. Enter his world, uncover his creative universe, and experience it all through state-of-the-art exhibitions and installations.
This culminates in a 4D cinema experience that has to be seen to be believed. Feel the wind in your face as your soar high above the trees, before they stretch and evolve into soldiers. Learn how nature and the world helped Gaudí realize his vision. Hold onto your seat as you move in time with the visuals. 
Easily one of the best things to do in Barcelona in winter!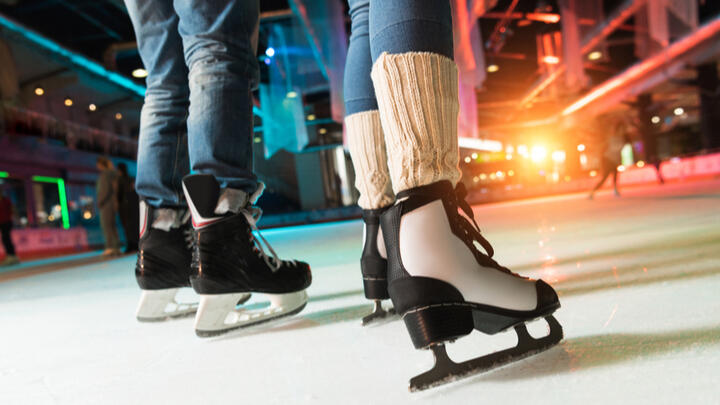 Ice, ice, skating
And finally, we end the list on a tricky one. Winter in Barcelona can mean highs of 57°F, so you may be wondering how in the wintery hell you'll be able to go ice skating. Well, don't worry, because no matter the weather, you'll still get your icy grind on. 
Just head to the L'illa Diagonal, a massive shopping center in the heart of the city. There, you'll find an indoor rink. And there, you can get your skate on like nobody's business. 
And there concludes our list of the best things to do in Barcelona in winter! Looking for more fun ideas for your Catalan adventure? If the weather's heating up, check out our top picks for outdoor entertainment. Like things out of leftfield? Our list of quirky activities has got you covered. And be sure to check out our guide to Barcelona's market scene if you like to eat fresh!