A Week in Barcelona
Spending a week in Barcelona for your vacation, but fearful of missing any of the city's highlights? Never fear; we're here to do all the work for you. Relax and read on as we outline a perfect week in Barcelona!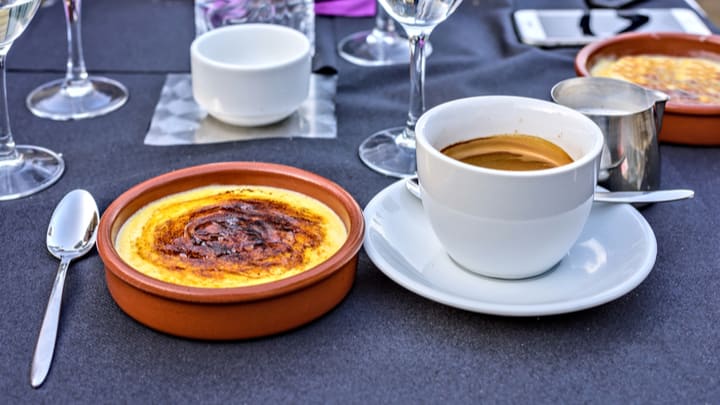 Day 1
We'll take things easy at the start! You may have been traveling for hours, and you'll have to get used to the time difference. Make your way to your hotel, hostel, or Airbnb, put your things away, and have a nice sit-down. You've earned it, buddy.
When you have settled, head out and explore the local area. You may well be staying at one of the areas we mentioned in our neighborhoods or where to stay guides, so have a browse and see what's good. You'll doubtless find a local cafe to have a meal and a coffee, a restaurant if you want something more substantial, or dare we say, a bar if you're feeling daring.
You could also check our market guide if you want to cook something back home. It's early days yet, so don't worry too much about being too busy. You've still got a week in Barcelona, after all! Then, get to the resting; big day tomorrow!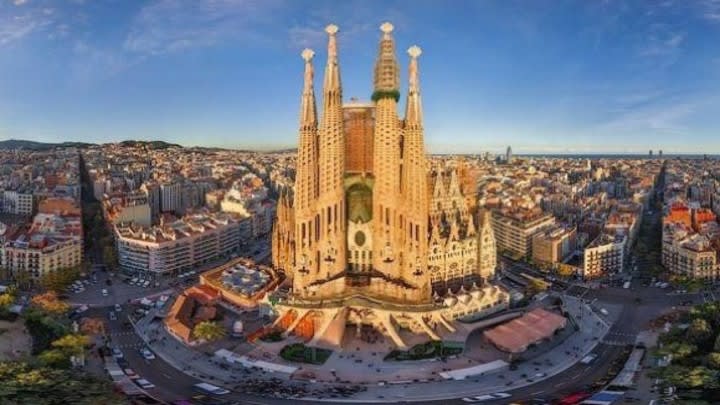 Day 2
For your second day in the Catalan capital, we suggest you see all the most recognizable of Barcelona's landmarks. With enough planning and forethought, this is more than possible to do on foot. However, we recommend you save yourself the trouble and board a hop-on, hop-off bus tour instead!
These run all throughout the day, and will take you to all of the city's great architectural monuments! Highlights include Casa Batlló, Plaça Catalunya, Sagrada Familia, Park Güell, La Pedrera, and Mercat de Sarrià. Many of these are Gaudi's seminal works, and getting to all of them in a day is pretty good going!
And the best thing is that if one takes your fancy, you can get off, go exploring, and then catch the next bus to the next destination. Feasibly, you could go and see everything up close, and still get to the end before the sun sets!
Then, when you've seen it all, walk back and see what's going on in the city!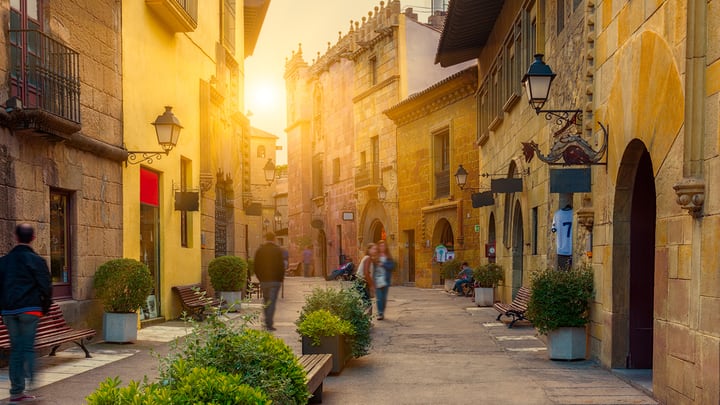 Day 3
On day three of your week in Barcelona, we're going to travel...through time itself! Sort of, at least, as we recommend you go and check out the city's more historic areas.
Appropriately named 'Old Town', or Ciutat Vella if you want to get cultural, it's one of the most untouched places in the country. You'll see monuments to the old Roman occupation, medieval buildings that still stand tall (somehow), and plenty of winding cobbled streets filled with hidden cafes and pubs. If you want a deeper dive, take a guided tour of the area and learn all about what happened when.
Get a few snaps at the gothic Barcelona Cathedral. Entry is free before midday, so all the more reason to venture out early. Then, visit Boqueria Market and follow the delightful smells to your snack of choice.
End the day by exploring the neighborhood's surprisingly deep nightlife, if that's your thing, and try making some local friends along the way!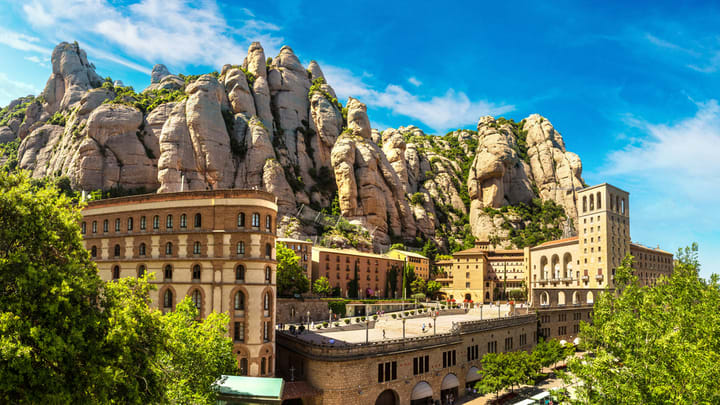 Day 4
Get up bright and early for this one, because on day four, we recommend you head outside of the city. We're heading to Montserrat, aka the Serrated Mountain, to explore one of Catalonia's most spiritual places.
Thankfully, you can have all the travel taken care of by booking a bus tour from the city center. This air-conditioned vehicle ensures you can relax, save your strength for all the exploring you'll be doing, and you're free to take pictures throughout the journey!
Once you arrive, admire the stunning views across the plains, go see the monastery, visit the nearby museum, and grab a spot of lunch at Mirador Restaurant. Right next door, you'll find the Stairway to Heaven sculpture, then you're free to continue on. Further up the mountain is the Santa Cova Chapel, and from there, Sant Miquel's Cross. All this exploring will take you most of the day, so make sure to bring plenty of water with you so you don't get dehydrated!
Then, when the day is done, and you've filled up a camera roll, take the cable car back down the mountain and make your way home. Phew!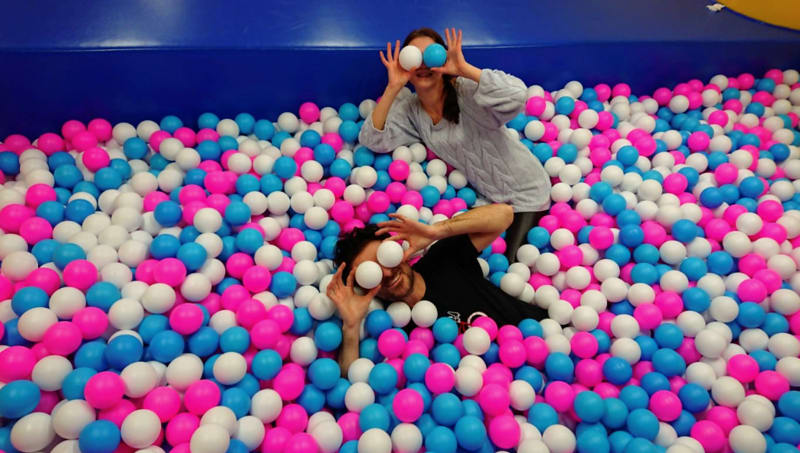 Day 5
Day five is culture day, so put on your most elaborate cultural hat and prepare for artsy and historical explorations!
There's the Picasso Museum, where you'll get to explore the life, times, and works of the famous brushstroker.
Modern art marvels can be explored at the Moco Museum, featuring works from current artists like Banksy as well as contemporary artists from the early 20th-century such as Dali.
For family-filled fun, go explore the weird and wonderful offerings at the Museum of Illusions at the Big Fun Museum.
To satisfy all your scientific curiosities, venture into CosmoCaixa, which lets you explore the smallest atom to the largest galaxy.
Learn more about Catalonia and, by extension, Barcelona's rich history at the Museum of Catalonian History.
Or, learn more about the musical heritage of the area at the Museum of Music! Whatever your cultural desires, you're bound to find them sated in the city.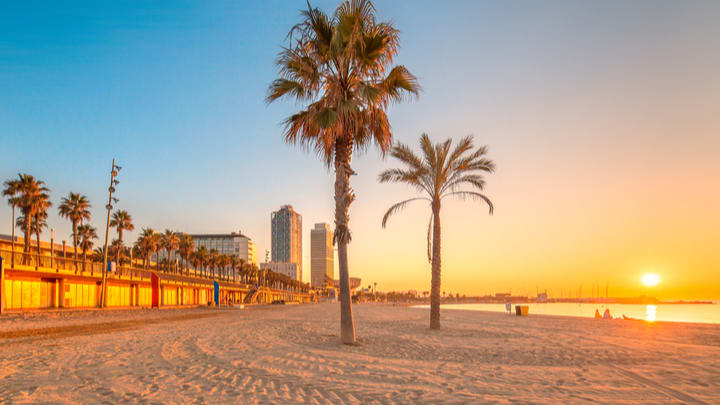 Day 6
With your week in Barcelona nearly over, it's time to relax.
If the weather's good, why not head to the beach? Barceloneta is the city's most famous and busiest beach, with plenty of beachside bars and restaurants to tuck into seafood treats. But, if you're looking for a quieter, more secluded stay, check out our guide to Barcelona's best beaches.
Alternatively, if it's too hot or too cold to head beachside, why not take a picnic to one of Barcelona's fabulous parks? Coming in all shapes and sizes, there's bound to be one close by that ticks all your park-related boxes.
Then, wander home and stop by a new restaurant for some authentic Catalonian tapas.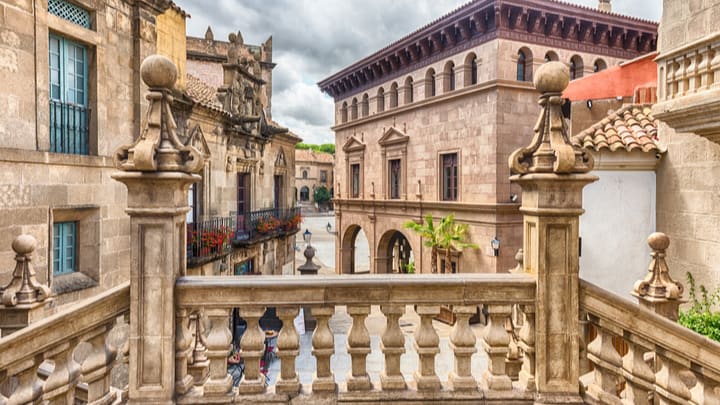 Day 7
And finally, we come to your final day in the city. Your week in Barcelona has flown by! So, let's look at doing some mop-up before you head home.
If you want to pick up any presents for your people back home, why not take a trip to La Roca Village?
If you'd like a look at Barcelona's evolving architecture throughout history, visit Poble Espanyol.
Soccer fans might want to take a trip to Camp Nou and take a tour of FC Barcelona's famous stadium.
Animal lovers could go see some critters at the zoo or the aquarium.
Or, try seeing the city's skyline from a different perspective with a boat cruise!
Then, go back, pack, and get some sleep in preparation for your trip home.
And that's our guide to a week in Barcelona!