We're all familiar with Las Vegas' reputation as a party town – groups of friends drinking together, showgirls performing to large, cheering audiences and rich and famous celebrities gambling obscenely large quantities of money while sipping cocktails are images we're all familiar with. But these are stereotypes, and only represent one side of this city. For those traveling here alone there's plenty to do and see if we're willing to look beyond the obvious, and not just during the day. Some of the best Vegas solo activities include:
Hop-on Hop-off bus tour

Day trips

Rockstar Club or Pool Party Tour

An immersive evening show

Downtown walking tour

Museum visits

Taking a class
Take the Hop-On Hop-Off Big Bus Tour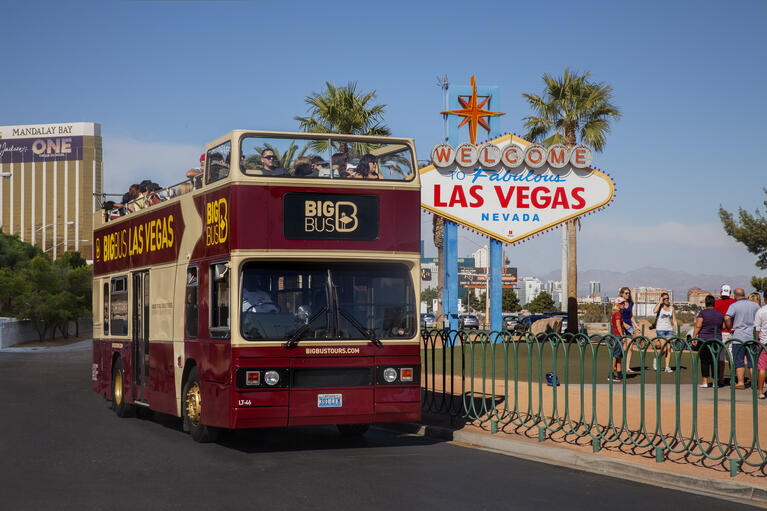 You don't have to be alone to do a Hop-On, Hop-Off bus tour, but it doesn't matter if you are, because someone else does all the talking. The Vegas Big Bus Tour covers all the important stops, including the Bellagio Fountains, Treasure Island, Excalibur and the Welcome to Las Vegas sign, so you can use it as a handy transport option between attractions, but if you're on your own why not sit back and enjoy the whole tour, learning about the Vegas Strip, Downton and how the town got the nickname 'Sin City'. The whole trip takes about 2.5 hours and is a great way to get your bearings in a place that can be overwhelming on the first visit. There's also a Big Bus Night Tour, so you can enjoy all the same sights again, only this time it'll be painted neon.
Escape on a day trip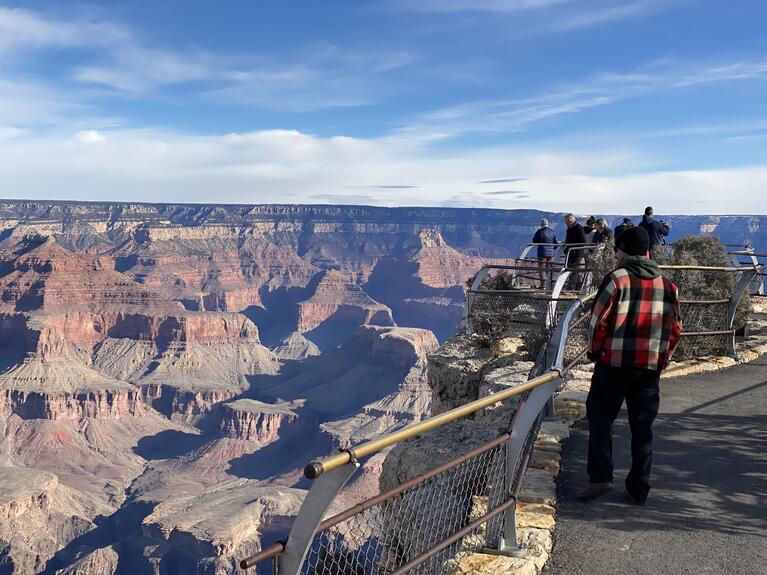 It may be in the middle of the desert, but that doesn't mean the area around Vegas is deserted. In fact, it's surrounded by breath-taking natural wonders of surprising variety with opportunities for hiking, canoeing and outdoor yoga, to name a few. Most of them can only be reached by road, so why not on a coach tour, when you get the double benefit of not having to worry about logistics and the chance to meet a bus load of awesome people. If you have a Go City attraction pass, you can take a full-day trip to the Grand Canyon which includes park entry and takes you past Lake Mead, the picture-perfect reservoir formed by nearby Hoover Dam, El Tovar, Hopi House, Kolb Photo Studio and the Bright Angel Trail. And of course there's a walk to the canyon's South Rim, the deepest, widest and most photographed part of the landscape. If you've already done the Grand Canyon, there's also Bryce Canyon and Zion National Parks and Hoover Dam and the Black Canyon tours you can try.
Party like a Rockstar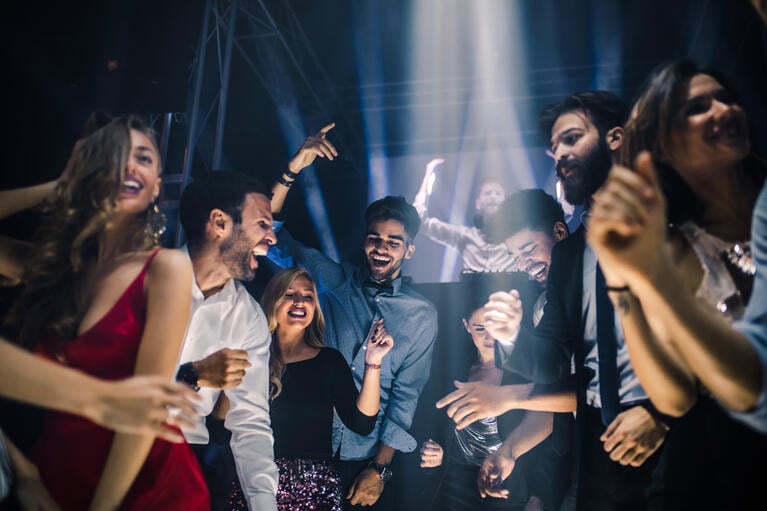 There's no reason to hide away in Vegas if you're on your own when the sun goes down – instead, get your dancing shoes on and make some cool new friends on a Vegas Rockstar Nightclub Tour. Meet your host at a premier Ultra Lounge on the famous Las Vegas strip, and then spend the next five hours feeling like a VIP as you get to skip the line at three of Vegas' most famous clubs. You'll travel between clubs in the luxurious Limo Party Bus, which has a complimentary bar on board, so the conversation should be flowing!  Or if you prefer to party in the daylight hours, how about a Rockstar Pool Party? You'll get the same VIP treatment, and the same luxury limo with open bar, but this time you'll meet at a day pool club, tour the Vegas Strip and be dropped off at one of Vegas' hottest pool parties – and by the time you get there, you'll have a limo full of new friends to party with!
Be immersed in a show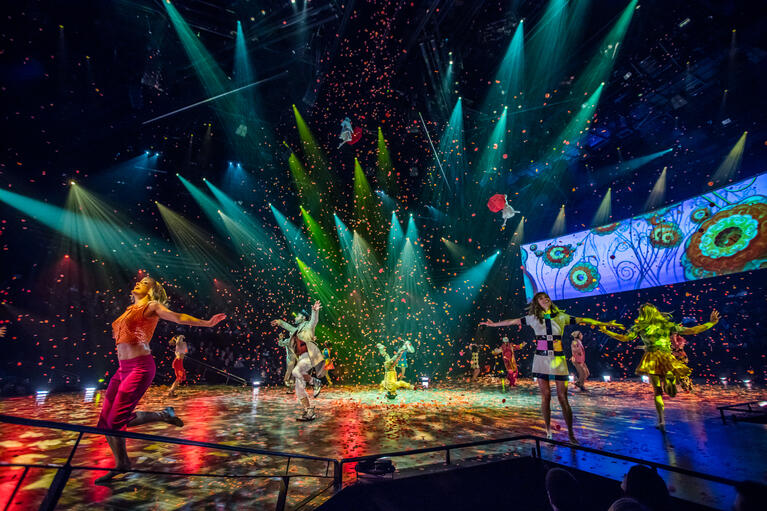 Just because you're on your own doesn't mean you should miss all the fun in Vegas, and an essential part of that is going to see a show. Plus, Vegas shows are so immersive that you'll forget you're by yourself anyway! With Go City, you can choose to spend the evening laughing the night away at L.A. Comedy Club at the STRAT, dancing and singing along to the Legends in Concert tribute acts, or reminiscing over The Beatles LOVE by Cirque du Soleil, which is a multi-sensory spectacle telling the story of the Beatles through their own songs with choreography, visuals and aerial acrobatics. Or you could experience the surprising combination of painting and percussion of the Blue Man Group, possibly getting a colorful splash in the process!
Uncover the past on a Las Vegas walking tour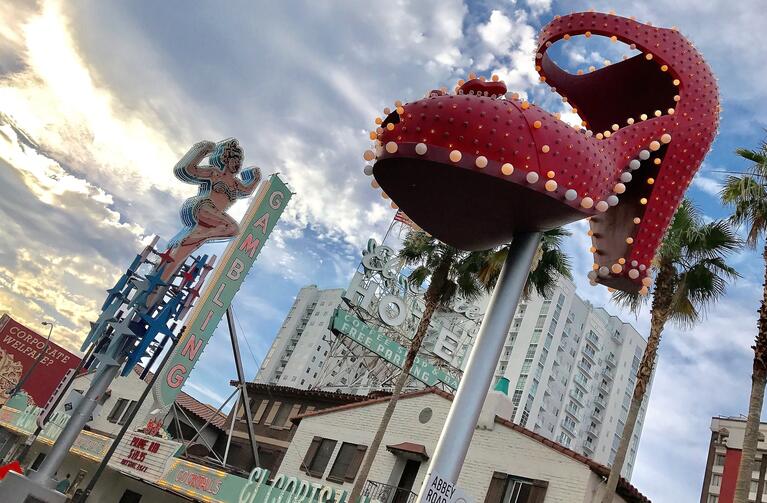 Spend a couple of hours in the afternoon peering underneath the surface of the glitz and glamor of Vegas on a guided walking tour. Start at the corner of Fremont Street and Main Street, where Vegas was founded in 1905, and journey towards Downtown Vegas, learning about things like where the Rat Pack preferred to hang out and why the city is so full of wedding chapels. You'll also discover where to spot things like the famous Golden Nugget, a piece of the Berlin Wall and 1870's street lamps from Brussels. Plus with a walking tour it doesn't matter if you're on your own, because someone else is doing all the talking – though there's nothing stopping you from making new friends at the food stops along the way!
Get cultured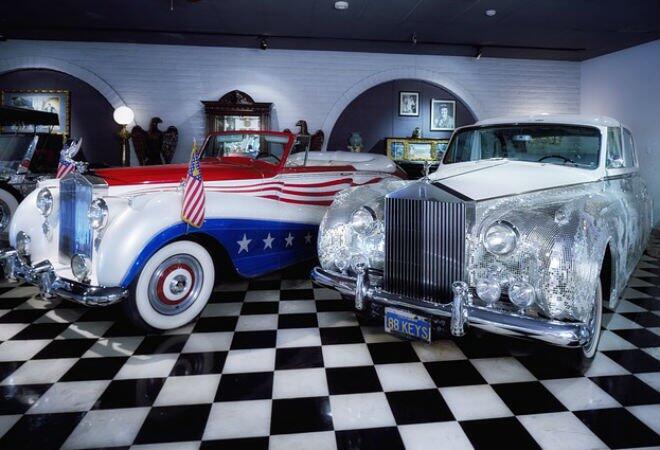 Museums are a great place to visit solo because you don't have to worry about keeping up with anyone – you just go at your own pace. You can concentrate on your audio guide as you go round ignoring everyone else, or pop in your headphones and block out the world with your favorite chill playlist. In Vegas, the museums are many and varied, so there's bound to be something to pique your interest – choose from the Mob Museum, Natural History Museum, Hollywood Cars Museum and Liberace Garage, the Erotic History Museum, the Neon Museum or the National Atomic Testing Museum.
Take a class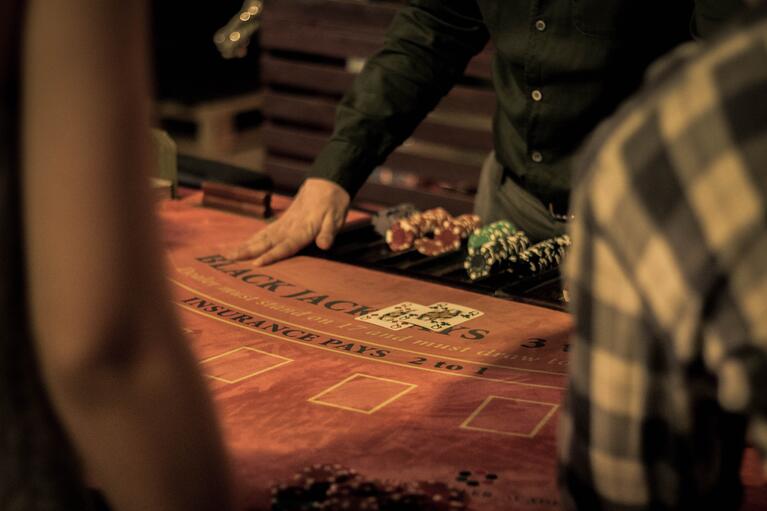 Taking a class is a great way to meet other people, partly because there are usually plenty of opportunities for chatting, but also because you already have a shared interest in whatever the class is about. Plus there's a good chance of meeting other solo travelers. As you'd expect, there are yoga, cooking and pottery classes, but in Vegas you can also learn a skill or two that might come in handy. For example, you could get some poker lessons before you hit the casinos, learn a few magic tricks, or even take a glass blowing class, where you can make your own souvenir to take home.
Go solo with Go City
Vegas has so many opportunities for the solo traveler, so there's no need to feel lonely. And you can get even more out of your visit with a Go City All-Inclusive Pass, which lets you join in as many fun activities as you like!