Pay a visit to the inimitable Times Square to see the commercial and cultural heart of New York City. It's home to everything from street performers and protesters to family-friendly restaurants and attractions. In fact, it's possible to fill an entire vacation in just this one neighborhood!
If you're looking for things to do in Times Square and the nearby blocks during your trip to New York, check out our list of the best local activities and attractions, including...
Hop On Hop Off Sightseeing Tours
Madame Tussauds New York
National Geographic Encounter: Ocean Odyssey
Ripley's Believe it or Not! Times Square
Gulliver's Gate
The RIDE
And more!
Hop On Hop Off Sightseeing Tour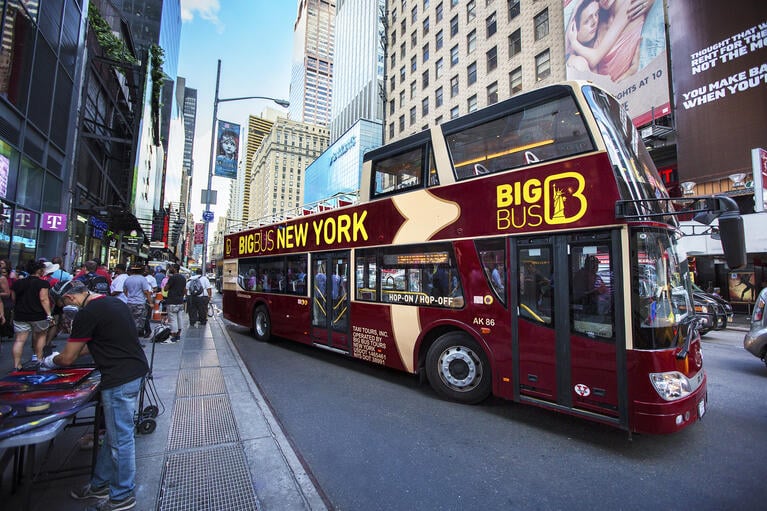 Explore Manhattan on this super convenient and fun bus tour. You can relax while listening to informative narration and learning about the sites you're driving past. Then, hop off at any place that piques your interest. Major landmarks and neighborhoods you'll see on this bus tour include Times Square, Madison Square Garden, the Empire State Building, Chinatown, the Broadway Theatre District, and much more. Another fun option from Big Bus is the 2-hour nighttime tour, which showcases the city through amazing panoramic views.
Madame Tussauds New York
Are you ready to step into a world of glamour and fame? Look no further than Madame Tussauds New York, the ultimate celebrity experience in the heart of Times Square. This world-renowned wax museum offers visitors over 200 lifelike replicas of some of the most famous people in history.
From Hollywood stars like Jennifer Aniston and Brad Pitt to music icons like Beyonce and Elvis Presley, there's something for everyone at Madame Tussauds New York.
But it's not just about posing for selfies with your favorite stars - this museum takes things to the next level with its interactive exhibits. Ever wanted to fly alongside Iron Man or battle villains with Spider-Man? Now you can, thanks to Madame Tussauds' thrilling virtual reality experiences.
Sports fans won't be disappointed either - challenge NBA star Carmelo Anthony to a game of basketball or practice your boxing moves with Muhammad Ali. And don't miss out on the chance to sing your heart out with Taylor Swift or dance alongside Michael Jackson.
But Madame Tussauds New York isn't just about celebrities - it also celebrates the spirit of New York City itself. The "Spirit of New York" exhibit showcases iconic figures from the city's rich history, including Alexander Hamilton and Jacqueline Kennedy Onassis. Learn about their incredible lives while getting up close and personal with their incredibly detailed wax figures.
And if you've ever wondered how these amazing wax figures are created, look no further than the "Behind the Scenes" exhibit. See firsthand how sculptors use advanced techniques to create each figure down to every last detail.
Whether you're a fan of movies, music, sports, or history - or just looking for a fun day out - Madame Tussauds New York has something for everyone. Don't miss out on this once-in-a-lifetime opportunity to immerse yourself in the world of fame and fortune!
National Geographic Encounter: Ocean Odyssey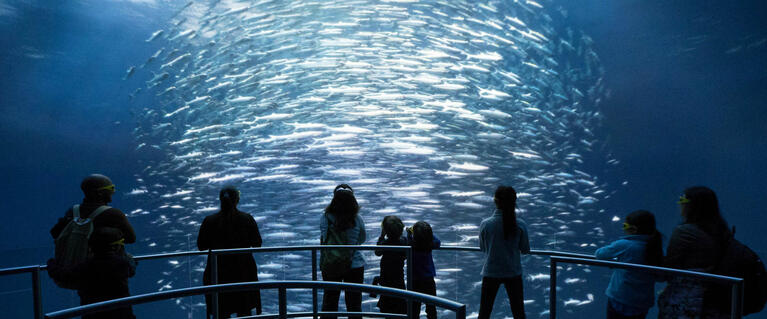 This immersive ocean experience is one of a kind. Come here for intimate (digital) encounters with some of the most captivating and amazing inhabitants of the Pacific Ocean. You will see creatures including giant squid, great white sharks, humpback whales, and many more.
First, you'll enjoy a 90-minute "underwater" trek where you'll walk alongside a 60,000-square-foot digital cinematic display, which transports you to the heart of the ocean amidst many of its most fascinating creatures. Then, there's an "above-water" component with exhibits, displays, and lots of information about the animals themselves.
Ripley's Believe it or Not! Times Square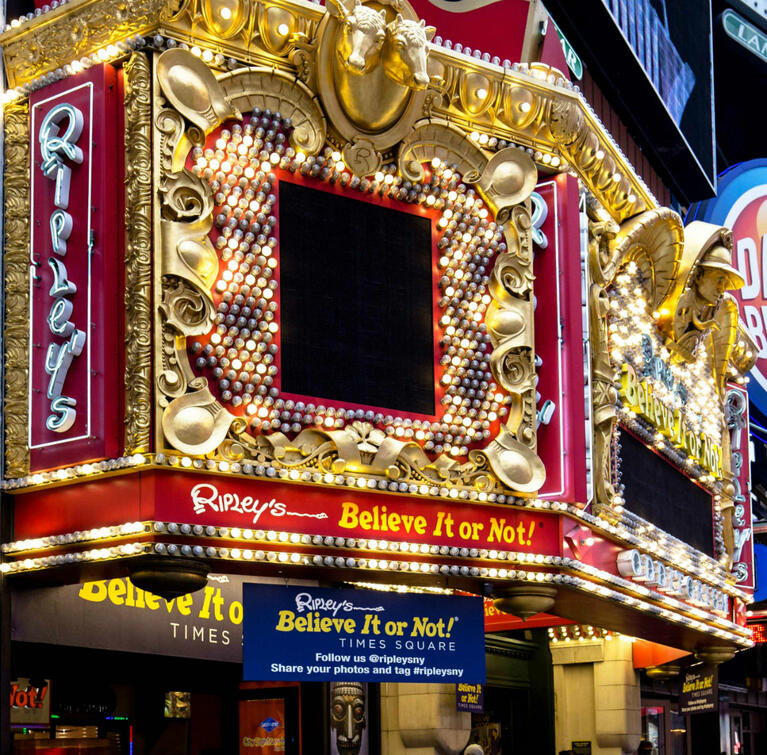 Explore the wild and weird world of Robert Ripley at this singular attraction. Stroll through dozens of exhibits with hundreds of artifacts and objects. See everything from authentic shrunken heads to albino animals to miniature replicas of NYC landmarks. A particular favorite with kids is Ripley's Relic exhibit, which asks visitors to solve a series of riddles and puzzles to uncover the mystery of the elusive Relic. Ripley's undoubtedly represents Times Square entertainment at its fines!
Gulliver's Gate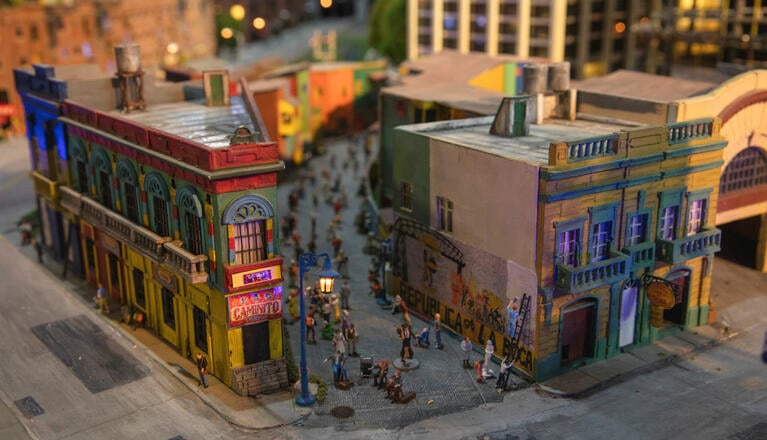 One of the most unique things to do in New York City is to explore the fascinating miniature world of Gulliver's Gate. Named after the titular character from Gulliver's Travels, this attraction places you in the position of the giant, surveying tiny representations of cities and landmarks from around the globe.
See the skyline of New York and Lady Liberty, as well as the Great Pyramids of Giza, the onion domes of Moscow, and many more. These amazing minuscule creations were crafted by artists from around the globe, and put together in an endlessly entertaining series of exhibits. It's a must-see in Times Square!
Restaurants Near Times Square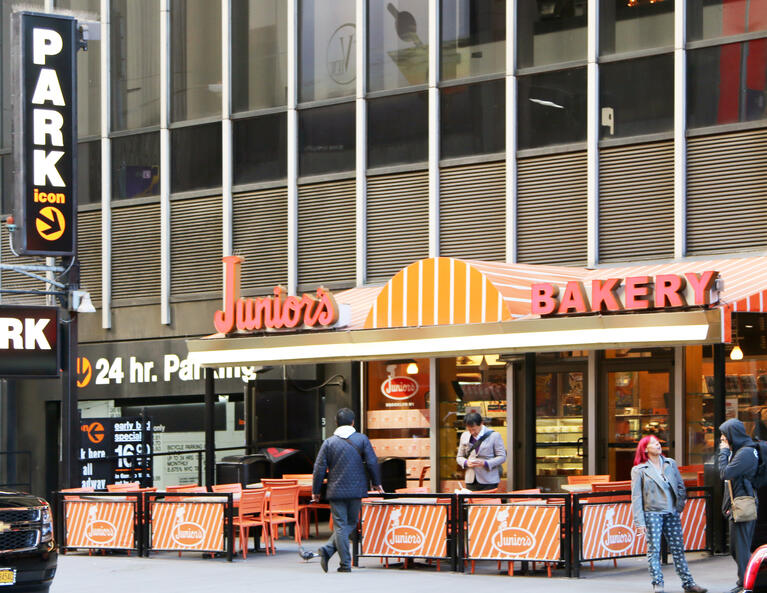 Times Square in New York City is a lively area with diverse activities and attractions, shops, and restaurants. It's an immensely popular destination for travelers. If looking for a great meal, there are many superb restaurants to pick from in Times Square NYC, featuring American classics and international flavors alike.
Here are some recommendations for restaurants in Times Square, NYC.
Junior's Restaurant & Bakery serves up classic comfort foods like pancakes, burgers, and cheesecakes since 1929. The restaurant is renowned for its mouthwatering desserts, especially their signature egg creams.
Carmine's is an Italian restaurant with large portions and diverse menu options. It is suitable for groups and families, with a warm ambience.
The Lambs Club is a restaurant located in the Chatwal Hotel which serves a modern version of American cuisine, such as lobster thermidor and lamb chops. The decor reflects the Hollywood golden age.
The Red Flame Diner has been a popular landmark for 50 years, serving traditional diner food including pancakes, burgers, and milkshakes.
Blue Fin is a seafood restaurant situated in the W Hotel, boasting an elegant ambience and dishes like sushi rolls, oysters, and grilled fish.
Sardi's, a restaurant located in Times Square since 1927, has had notable guests from the show business industry. The menu offers classic American meals while the walls are decorated with caricatures of prominent figures.
Times Square in NYC offers a variety of restaurants to suit taste and budget.
Times Square Entertainment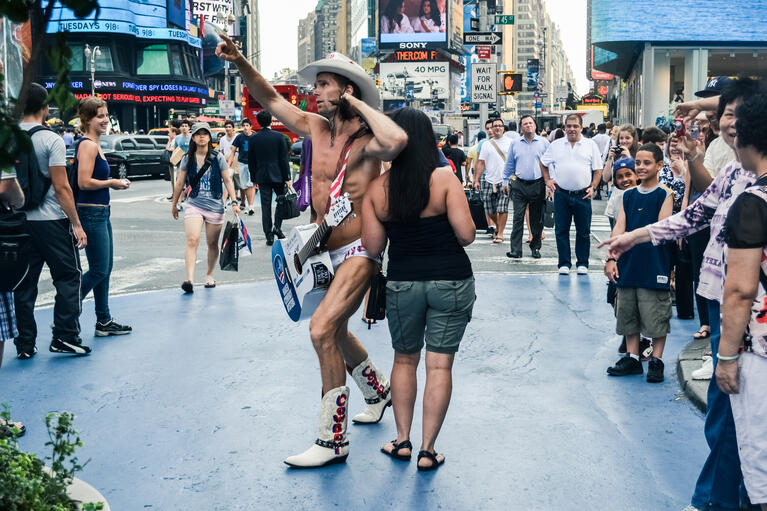 Times Square in New York City is one of the most iconic and bustling places on Earth. This area, located at the intersection of Broadway and Seventh Avenue, is home to some of the world's largest billboards and signs, making it a must-see destination for any traveler or tourist. But Times Square isn't just about sightseeing - it also has a wide variety of entertainment options that draw people from all over the globe.
From live music performances to interactive experiences like virtual reality arcades, there's all types of entertainment for everyone who visits this vibrant part of NYC.
One popular form of entertainment in Times Square is live music performances. Many talented musicians can be found playing their instruments throughout the day, along with street performers doing stunts or dancing routines. There are usually several stages set up throughout the square where bands will play covers as well as original songs for passersby to enjoy while they explore the city sights nearby.
Additionally, many restaurants have open mic nights so visitors can try out their own musical skills if they're feeling brave enough!
In addition to traditional forms of entertainment like live music and theater shows, Times Square also offers exciting interactive experiences such as virtual reality (VR) arcades. Visitors can put on a headset and explore different worlds, from a rollercoaster ride to an underwater world full of sharks! Plus, some VR arcades also offer multiplayer games, giving visitors the chance to compete against each other or work together to complete virtual challenges. It's a great way for friends and family to bond over something fun and unique.
Woodbury Common Shopping Trip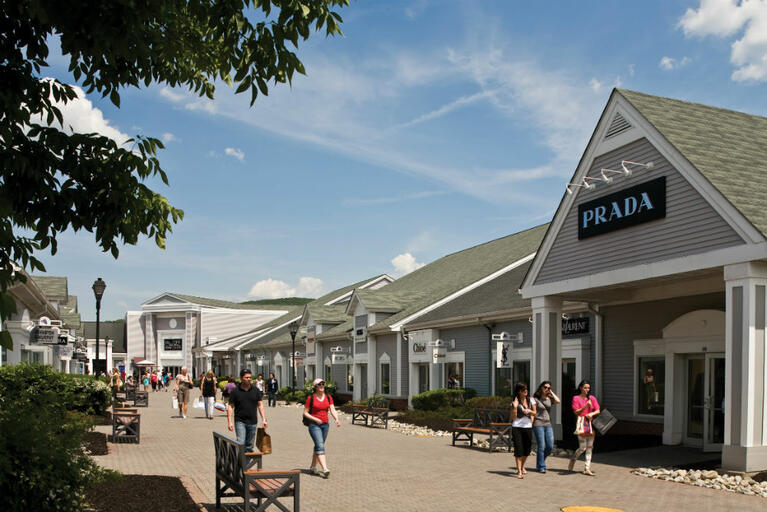 Depart from Times Square and head out to the Woodbury Common Premium Outlets, a place where you can find New York City style for much less than New York City prices. Shop major label stores like Burberry, Coach, Prada, NIKE, Lacoste, and many more with your VIP coupon booklet in hand for even more potential savings. Your admission includes round-trip transportation and several hours to shop at your leisure.
Getting In: Woodbury Common Shopping Trip shuttle & VIP Coupon Book are available on the Go New York Explorer pass.
Things to Do Near Times Square
Top of the Rock Observatory
Discover unparalleled panoramic views of the New York City skyline at Top of the Rock observation deck, a photographer's paradise and an absolute must-see attraction while visiting one of the world's largest cities.
Located in a magnificent art deco skyscraper, Top of the Rock offers visitors an unforgettable experience from the moment they step into its stylishly designed lobby. The building itself is a piece of history, constructed during the Great Depression as a symbol of hope and prosperity for all Americans. Its intricate motifs and stunning murals serve as a reminder of that era of elegance and sophistication.
From the observation deck, visitors can take part in this history while enjoying breathtaking views of Central Park, the Empire State Building, and Lady Liberty - all captured from three different viewing decks located on some of New York City's highest levels.
Top of the Rock has earned high praise from locals and tourists alike for its unique perspective on the city. It provides an opportunity to escape from the hustle and bustle down below while taking in grand perspectives that are sure to leave you with unforgettable memories.
So whether you're looking to capture stunning photographs or just want to experience one-of-a-kind views of New York City's skyline, Top of The Rock near Times Square is an ideal destination for anyone looking for something truly special. So don't miss out on this incredible opportunity!
Rockefeller Center Tour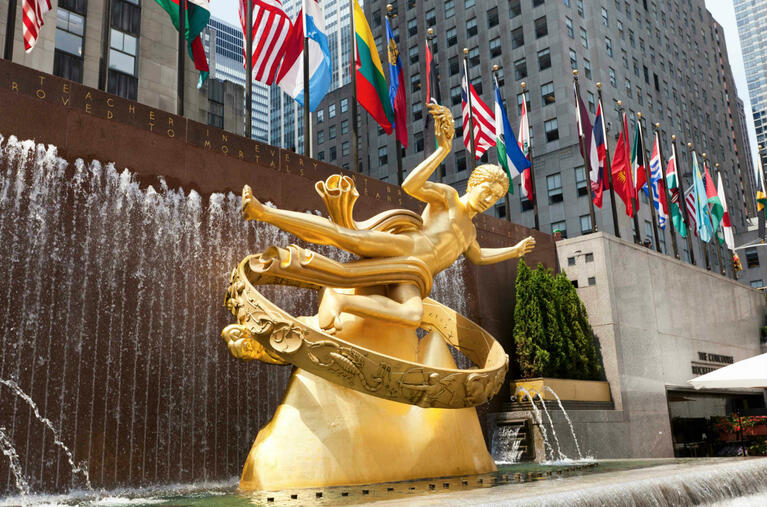 Featuring 19 commercial buildings in the area between Fifth and Sixth Avenues, Rockefeller Center is home to major landmarks. Explore the Rink at Rockefeller Center (popular for skating in winter), Radio City Music Hall, Top of the Rock, the Comcast Building, and more. A tour of this compact but diverse little corner of midtown Manhattan is a chance to learn a little bit more about NYC culture.
Getting In: Rockefeller Center Tour tickets are available on the Go New York Explorer pass.
Radio City Stage Door Tour®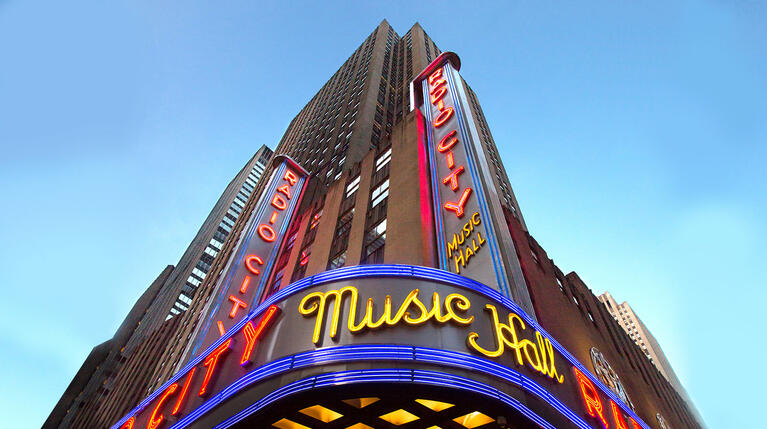 Theater buffs, rejoice! Now is your chance to go behind the scenes at one of America's most famous theaters. With the comprehensive, 75-minute Radio City Stage Door Tour®, you'll get in-depth looks at major areas and special objects. Discover what makes this amazing place such an important cultural destination. You'll even get to take a photo with a world-famous Rockette!
Museum of Modern Art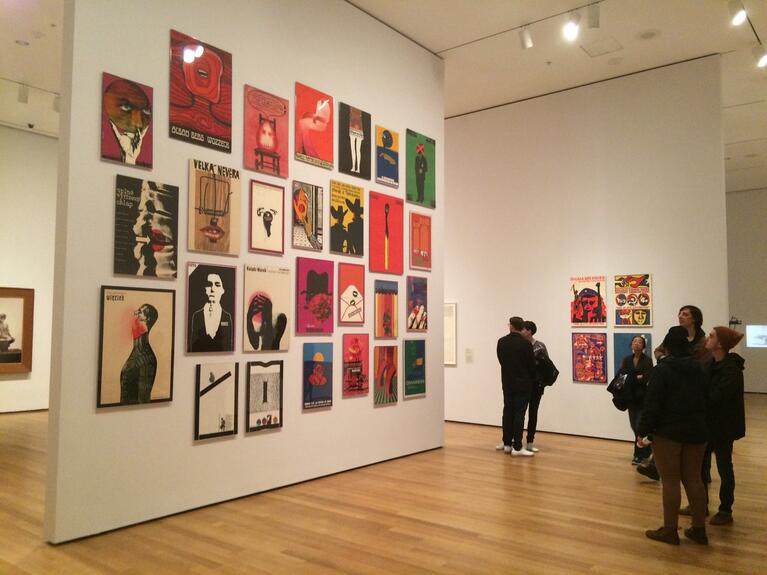 In a city with so many stellar art museums, it can be hard to stand out from the crowd. The Museum of Modern Art (or MoMA), however, does just that.
Their vast collections of modern and contemporary art showcase everything. See art from the best of world-famous artists to the newest offerings of up-and-comers. Come here to be inspired.
THE RIDE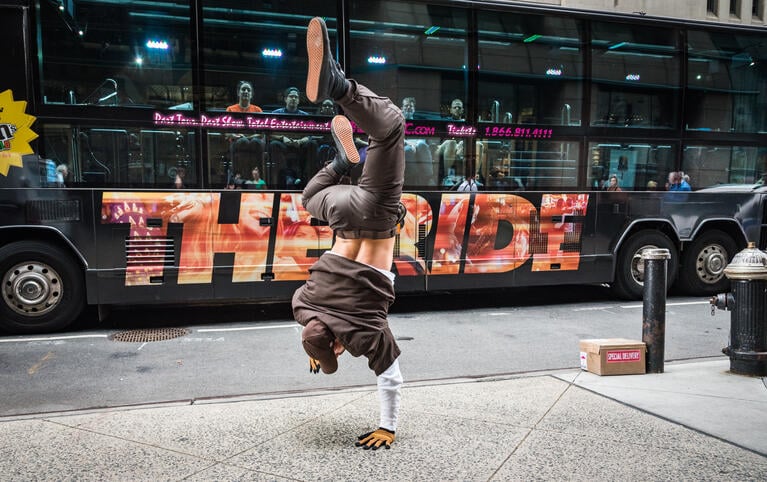 If you're looking for a unique tour of NYC, look no further than THE RIDE. It's a delightfully interactive experience that feels more like a theatrical performance than a simple sightseeing tour. This 75-minute excursion is hosted by two professional comedians who will escort you past the city's top sites. See landmarks like Grand Central Terminal, the New York Public Library, Central Park, and of course, Times Square itself. It's a delightful way to enjoy a new model of sightseeing that ditches the old boring surveys of Times Square in favor of an interactive, vibrant presentation.

Save on Times Square Area Attraction Admission
Admission to many of these top New York City attractions and activities and more are included on the New York Explorer Pass. Choose as you go from many of the best attractions and use your card to save up to 50% on combined admission vs. paying at the gate. See all available passes, attractions & prices – Learn more.
We hope you consider adding a few of these top attraction options to your NYC vacation plans. Be sure to check out @GoCity on Instagram and Facebook for top tips and to share your vacation snaps with us!