San Francisco is something of a treasure trove for art lovers. At one end of the spectrum are the dozens of small independent galleries scattered around the city while, at the other, you've got the big guns, in this case the San Francisco Museum of Modern Art (SFMOMA), one of the largest modern and contemporary art museums on the planet. There's plenty around the city for everyone, from excitable toddlers to easily bored teens to seen-it-all-before museum mavens. Join us as we explore some of the best art galleries in San Francisco.
San Francisco Museum of Modern Art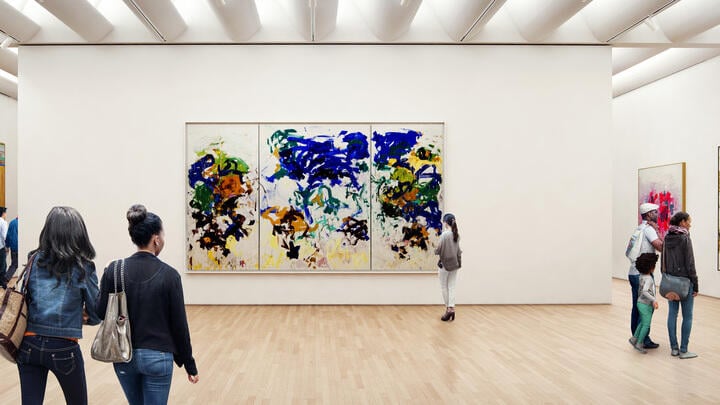 It would be remiss not to kick this list off with the daddy of them all. And let's get this straight: SFMOMA is huge. We're talking 170,000 square feet and seven stories huge, so it's a good idea to plan your must-sees before you get here. And what a collection you have to choose from. There are commissioned murals from Bay Area artists as well as crucial pieces from household names that read like a who's who of modern and contemporary art. Think Jackson Pollock, Georgia O'Keeffe, Andy Warhol, Edward Hopper, Gerhard Richter, Frida Kahlo, Willem de Kooning, Henri Matisse and Paul Klee and you've barely scratched the surface. Don't miss the rooftop sculpture garden and accompanying views of the Downtown skyline, and make time to visit the living wall, a vast dense forest of lush foliage. As a piece of art it is simply stunning, and provides different sensory experiences depending on the season. It is also, naturally, the largest living wall of its kind in the world.
Cartoon Art Museum
Located in Fisherman's Wharf, the Cartoon Art Museum (CAM) celebrates all things comic-related, displaying comic strips, political cartoons, anime, graphic novels and more from its fine collection of over 7,000 pieces. Pop by to catch one of the regularly rotating exhibitions – the eclectic range of past themes include Wonder Woman, Popeye, Garfield and Disney Villains, as well as explorations of wartime comics and controversial political cartoons, and celebrations of the work of influential 20th-century illustrators including Edward Gorey and Charles M. Schulz. There are tables where kids (and adults) can create their own comic art, and the gift shop is sure to make all your Batman/Hellboy/Calvin and Hobbes dreams come true.
Asian Art Museum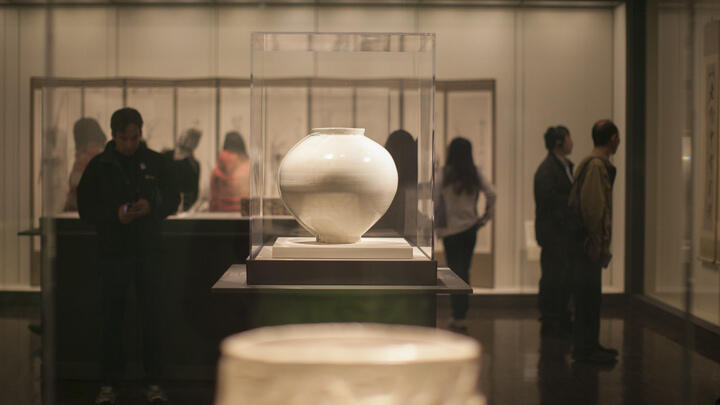 The Asian Art Museum boasts one of the largest and most important collections of Asian art in the world and can be found in one of the beautiful Beaux Arts buildings in the San Francisco Civic Center. Here's where you can see Chinese Jades from the Neolithic period, Persian ceramics, Korean paintings, Cambodia bronzes, Samurai armor, Hindu deities and much more. Around 2,000 pieces from the museum's 18,000-strong collection are on display at any given time, with the bulk of these originating from China, including ritual bronzes, lacquerware and decorative ceramics, some of which date from over 6,000 years ago. Don't miss the incredibly well-preserved bronze Buddha statue, dated 338.
De Young Museum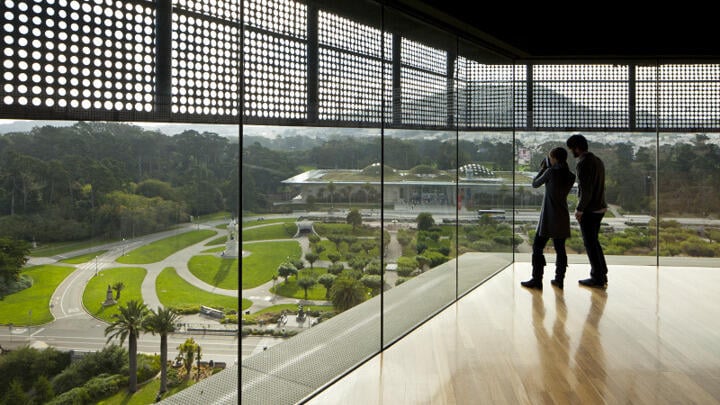 You don't really need an excuse to visit Golden Gate Park, with its 10 lakes, picture-perfect Dutch windmill, smattering of world-class museums and acres of formal gardens. But, if you did, the de Young Museum is as good a reason as any. The building has taken many forms since it opened on this site at the end of the 19th Century. Its latest – complete with dramatic copper facade – is something of a work of art in itself; likewise the views from its 144-foot Hamon Observation Tower. Step inside, where an extensive collection of American paintings, sculptures and decorative arts spanning the last five centuries is supported by smaller collections from Africa, the Americas and Oceania. Must-see highlights include George Caleb Bingham's Renaissance-style 1846 masterpiece Boatmen on the Missouri, Albert Bierstadt's pastoral Sacramento riverbank scene California Spring and the absorbing installation of wire sculptures by celebrated modernist Ruth Asawa in the tower lobby. It's easily one of the best art galleries in San Francisco.
Exploratorium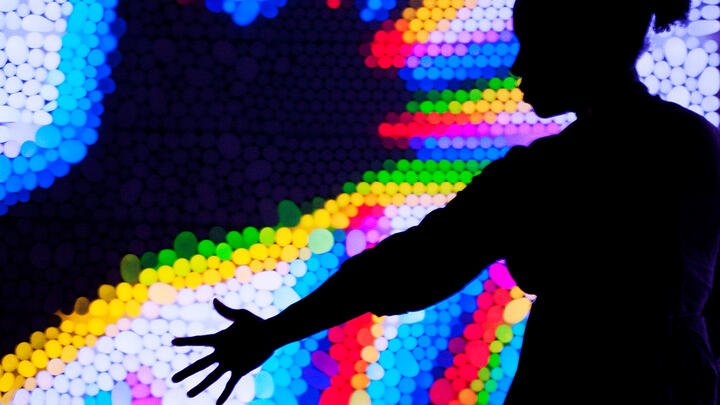 The Exploratorium on Pier 15 is an art and science extravaganza, with stacks of ​​interactive galleries focusing on sight, touch, sound, memory and perception. It's the type of place kids and adults can spend hours exploring together and, with hands-on exhibits galore, it's ideal for a family day out whether your little darlings are curious toddlers or difficult-to-please teens. The artworks here are not just for looking at; they're for interacting with. Simulate sandstorms in the Aeolian Landscape exhibit and listen to the eerie singing of the Aeolian Harp when the wind picks up outside. Lose your way on the Fog Bridge and step inside a real mini-tornado. Have a boogie with your animated twin in the Recollections installation and experience Sun Painting, an ever-changing kaleidoscopic work of colorful art made by reflecting and refracting the sun's rays onto a massive canvas. Seems like a lot, right? But this barely scratches the surface of one of the city's most wide-ranging museums.
Contemporary Jewish Museum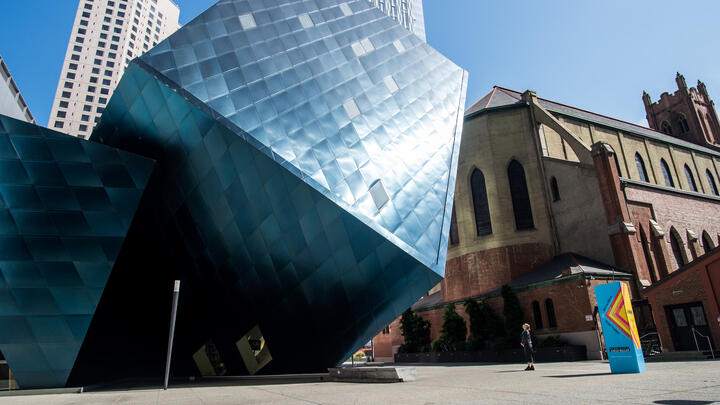 Located in the SoMa neighborhood, the Contemporary Jewish Museum (CJM) merits a visit to goggle at the building alone. Part former gas and electric substation, part enormous deconstructivist blue steel cube known as the 'Yud', it's really quite something. The Yud's 36 diamond-shaped windows make for an awe-inspiring space that's used for a variety of installations and events, and that highly contemporary look nods to the kinds of things you can expect here. There's no permanent collection; instead, the CJM curates an ever-changing series of captivating exhibitions that explore contemporary perspectives on Jewish culture, history and art. Past exhibitions have focused on the legend of the golem and other Jewish folklore, explored the life and work of Leonard Cohen, and celebrated the art of cartoonist Rube Goldberg. Whatever you do, don't miss the masterpiece that is the challah French toast with maple syrup at Wise Sons, the museum's authentic Jewish deli.
Save on the

best art galleries in San Francisco

 
Save on admission to San Francisco attractions with Go City. Check out @GoCity on Instagram and Facebook for the latest top tips and attraction info.