Gaudi Tour in Barcelona
Lauded as one of the greatest architects the world has ever seen, Antoni Gaudi needs no introduction. His unique style is instantly recognizable, and rightly so. Using a creative mix of organic shapes and Eastern-inspired techniques to create his masterpieces, his buildings are one-of-a-kind. As a Catalonian, most of his work resides in the delightful city of Barcelona, renowned for its food, culture, and so much more.
So, if you're lucky enough to be visiting one of the world's best cities and want to learn more about him, why not take a Gaudi tour in Barcelona? If that sounds like your thing, then never fear. We've put together an exhaustive list of Gaudi goodness right here. So relax, read on, and get ready to plan your trip!
Featuring:
Sagrada Familia Tour
Modernism and Gaudi Walking Tour
Gaudí Experiència
Park Guell Guided Tour
and Sagrada Familia Virtual Tour 360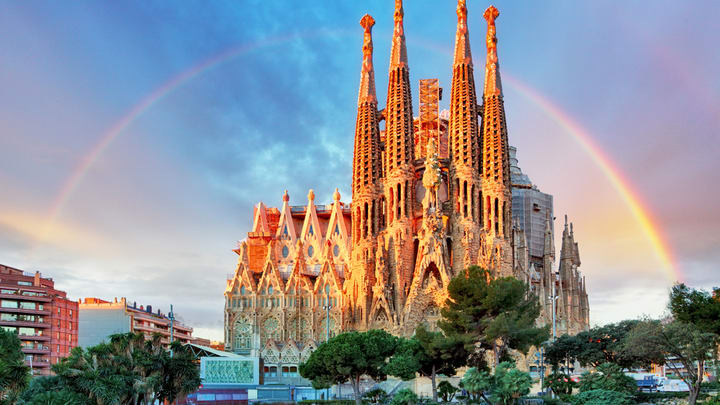 No list of Barcelona tours would be fit for purpose without including Gaudi's best. La Sagrada Familia is considered by many to be his magnum opus, sadly one he never finished before he passed. However, don't let its incomplete state fool you. This remarkable sight looks like something from another world. And, as one of Gaudi's most recognizable works, it's an absolute must-see.
As you wander the basilica's ornate spires and otherworldly spectacle, you'll be joined by an experienced, arts-trained guide. They'll ensure you absorb all of the history and stories about the work, from conception to construction. They'll also shine a light on the symbolism present throughout the building. You're sure to enjoy seeing the Nativity and Glory facades for yourself. After all, there's a reason it's considered a UNESCO World Heritage Site! There are currently plans to complete the work by 2026, which will mark 100 years since Gaudi's death.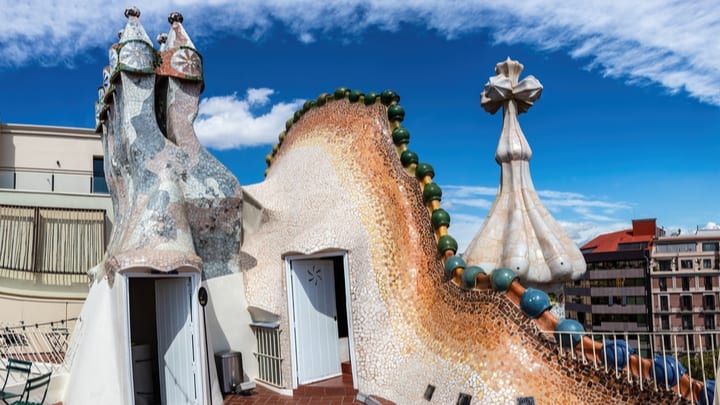 Of course, La Sagrada Familia is just one of his many works. Gaudi was a prolific artist and architect, so you'll find plenty more of his designs peppered throughout Barcelona. Why not check them out on this Modernism and Gaudi walking tour? This 3-hour tour will take you across the city, letting you experience the mark that Gaudi left on the Catalan capital.
Feast your eyes on the smooth, wave-like facade of La Pedrera. See the Casa Batllo, with its bone-like exterior and flesh-inspired interior. Learn about Gaudi's inspiration for each work. And, take a stroll through El Eixample, a district renowned for its modern art styling. While this is the best way to soak up as much Gaudi on one tour, if you're jonesing for a closer look, we've got you covered. Casa Batllo, La Pedrera, and even Casa Vicens all have their own dedicated tours and visits worth checking out, if a fleeting glance doesn't quite cut it.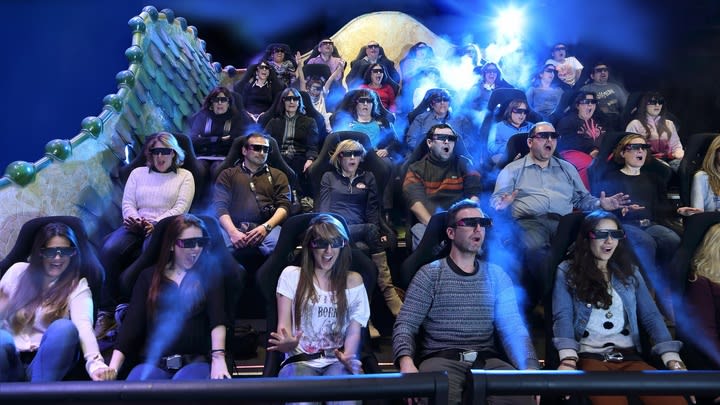 For a change of pace, why not add another dimension to proceedings? The fourth dimension, to be exact. Gaudi Experiencia is a 4D, interactive exhibition of Gaudi's work, life and passion. Through state-of-the-art technology, you'll see and feel his creations like never before.
Swipe through interactive screens of his life and art. Grab a photo with a brass statue of the man himself. And immerse yourself in Gaudi's genius, thanks to 4D and augmented reality. The Gaudi Experiencia will let you look behind the curtain at the language and symbolism behind Gaudi's works. And at the end of it all, be sure to check out the exclusive books and souvenirs available in the on-site shop. One of the best Gaudi tours you can experience in Barcelona, especially if you're looking for something a little leftfield.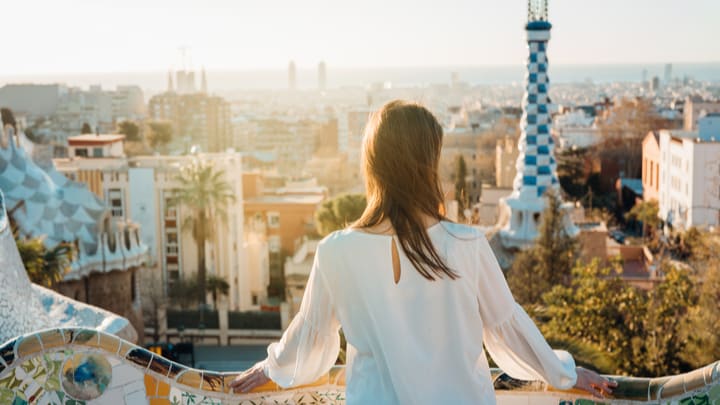 Why not add a little nature to your tour? Park Guell is one of Barcelona's most famous parks, brimming with history and architecture. This guided tour will show off the very best of Barcelona while scratching that Gaudi itch too. Because, well, there's no way he'd let one of the city's most memorable places go Gaudi-free.
As soon as you step foot in Park Guell, you'll feel like you've been transported to another world. First opened in 1922, just four years before Gaudi's death, this wonderland of weird is full of Art Nouveau buildings, strange sculptures, and mesmerizing mosaics. Soak up the atmosphere and nature as an expert guide takes you around the park, shedding light on the most exciting works on display. Be sure to keep an eye out for El Drac - a large multicolored mosaic salamander that's one of the most photographed places in the city. And the Porter's Lodge, which has Gaudi's unmistakable style on full display.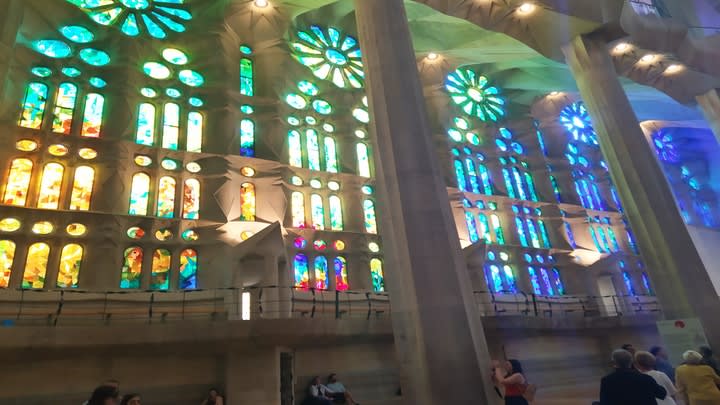 Finally, we end where we began. But this time, with the added twist of another reality. A virtual reality! See the inside from the outside by taking a Sagrada Familia Virtual Tour 360. Through the magical alchemy of VR, you'll be transported to the inside of Gaudi's masterpiece.
Admire the exquisite detail of the pillars, the curvature of the nave, and the stunning ceiling. Study every facade from right up close, without worrying about disturbing the timeless architecture. Listen as the guide takes you through the journey of Gaudi's life, unlocking the secrets of his technique and the deeper meaning behind his carvings. All this, while the fresh Barcelona breeze washes over you. Because hey, sometimes it's just better outside than inside.
Those are just some of the best Gaudi tours that Barcelona has to offer. The man himself clearly left his mark on the city, and no matter your preference, you're sure to find the perfect artsy addition to your trip. While you're here, feel free to check out our guides to weekends in Barcelona. Or, peruse the city's best museums and art galleries. If you're taking that special someone with you, look up our Barcelona guide for couples! And finally, if you want to make the most of your trip without breaking the bank, why not check out Go City? There's so much to see in Barcelona, we wouldn't want you to miss a thing.