Las Vegas can be an amazing city for a family vacation, but you may be left wondering how to keep your teens entertained. If you're looking for things to do in Las Vegas for teens, check out our list of the top attractions and activities, including...
Las Vegas Mini Grand Prix
Madame Tussauds Las Vegas
Marvel Avengers S.T.A.T.I.O.N.
Las Vegas High Roller Observation Wheel
Stratosphere Observation Deck
The Mob Museum
TITANIC: The Artifact Exhibition
BODIES: The Exhibition
and more...
Whizz Around a Go-Kart Track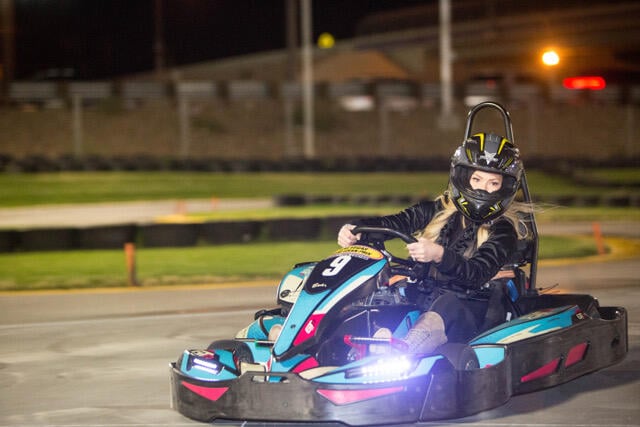 Take to the streets in these awesome high-speed go-karts at the Las Vegas Mini Grand Prix! You'll be kitted up before getting behind the wheel at the chequered flag, then it's 3, 2, 1... Go!
There's a choice of tracks for all sorts of ages, but big kids (14 years and older) will delight in the Euro High Speed Track where they can race around in advanced go-karts!
After a few hair-raising laps, the teens can unwind in the Games & Arcade room for some fun entertainment. Choose from a mix of retro-classic arcade games and some of the newest games available, including air hockey, skee ball, basketball games, and more. 
With your pass by Go City®, you'll even get an individual pizza and soft drink included!
Meet Their Favorite Celebrities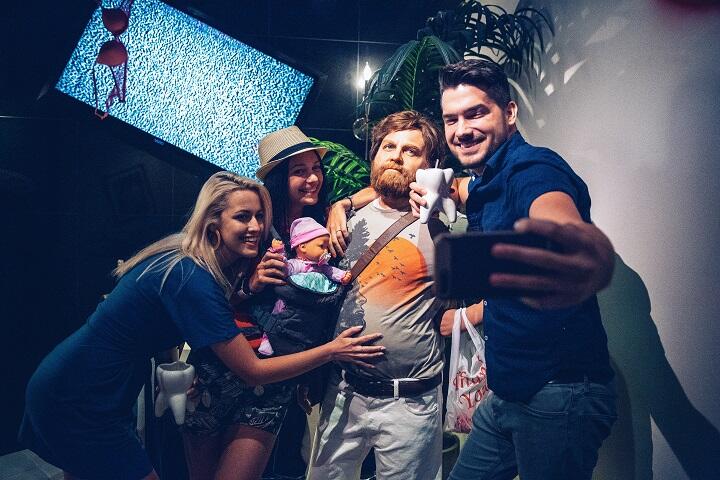 Do your teens gush over celebrities like it's their job? Perhaps a visit to Madame Tussauds Las Vegas is in order. It's probably the closest most of them will come to meeting many of their favorite celebrities in person from the worlds of film, music, and more – and wax or no, it makes a pretty awesome picture.
They'll also get to enjoy scenes from their favorite film franchises like Marvel Superheroes or the Hangover films. This is a fun thing to do for the whole family!
Explore Marvel Avengers S.T.A.T.I.O.N.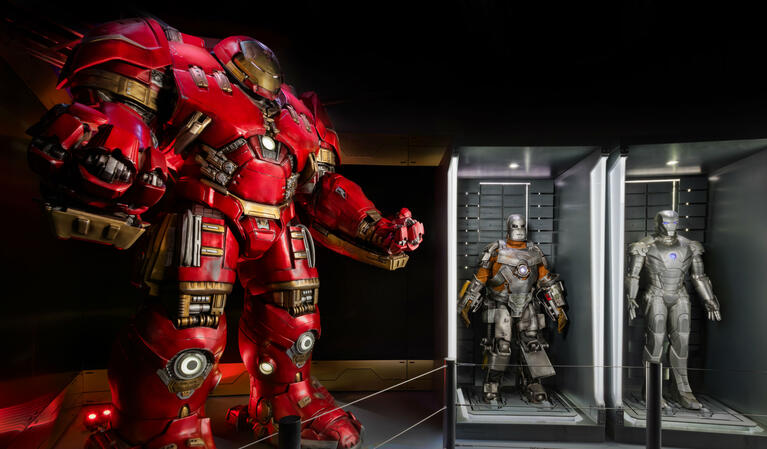 Whether your teen loves comics, or just can't wait to see the latest superhero movie from Marvel, they'll be dying to check out Marvel Avengers S.T.A.T.I.O.N. See and explore props, costumes, and settings from some of the biggest hits from Marvel.
Then, delve into the intelligence gathering that goes on in the world of Marvel's "Scientific Training and Tactical Intelligence Operative Network." Plus, there's even an app available to guide you through the exhibit. What teen can resist integrating their smartphone into their explorations?
See the Vegas Strip from Above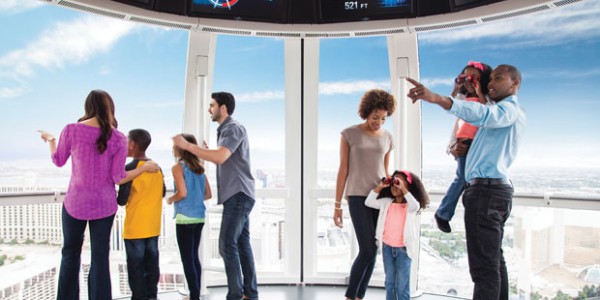 There are few things as glamorous as the Las Vegas Strip. So why not give your teens a shot at that perfect Vegas Instagram and take them up on an amazing observation wheel with excellent views of the south end of the Strip? Here are some great options to choose from: the High Roller Observation Wheel at LINQ or the Stratosphere Observation Deck.
The first is located in an entertainment district that is also known for shopping and dining (which we are sure your teens will appreciate). The second features better views of the North Las Vegas Strip. Choose one, or visit them both with your pass.
Laugh Out Loud at a Comedy Show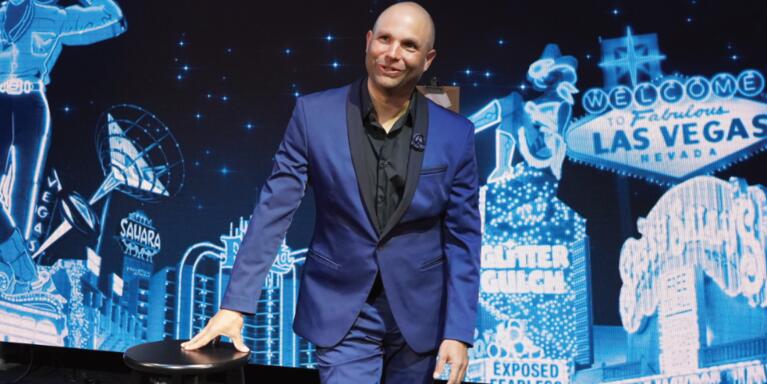 Laugh out loud and have your mind blown in equal measure with Vinny Grosso's Totally Mental combination of impressive mentalism and hilarious comedy.
Celebrated the world over, Vinny Grosso is one of the best magicians around - he's even fooled household names such as Penn and Teller! 
The awesome mix of stunning sleight of hand tricks and giggle-inducing comedy is guaranteed fun, sure to impress the whole family.
Check out The Mob Museum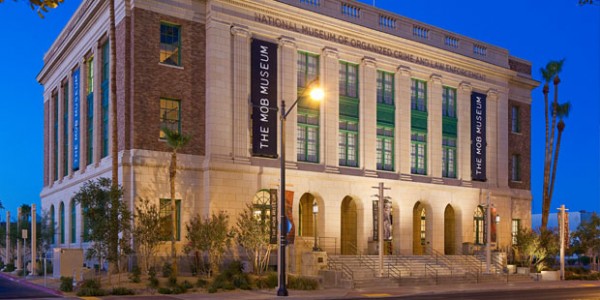 Do your teens love cheering for the bad guys in their favorite movies? Then a visit to Vegas' very own Mob Museum might be an awesome option. The Mob Museum is the ideal place to explore the seedy (yet oh-so-fascinating) underworld of organized crime.
Learn about the famous criminals who inspired some of the great mob movies, and the law enforcement officials who worked against them.
Take a Double Decker Bus Tour of Vegas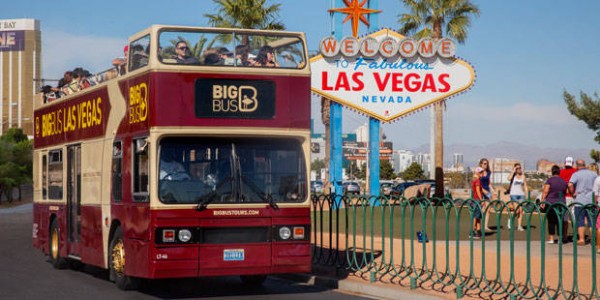 While pretty much every teen probably cringes at the thought of an umbrella-wielding tour guide, there's something fun and different about a Hop On Hop Off Big Bus Las Vegas tour.
It's easy to disembark at places that interest you, making for a truly customizable tour experience that also provides teens with a little bit more flexibility in their explorations.
You can let them get off in certain areas to explore on their own, or you can at least give them the freedom to choose where the whole family gets off. There will also be plenty of opportunities to snap perfect photos of the glitz and glam of the Strip.
Walk Across the Hoover Dam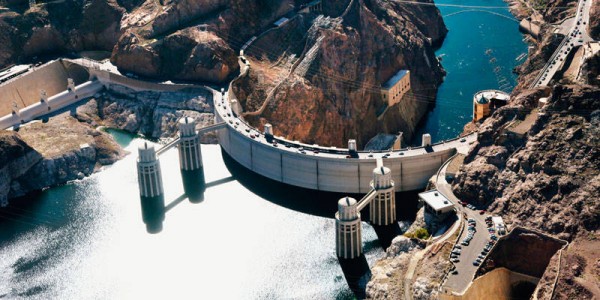 The Hoover Dam is one of the most significant landmarks in the greater Las Vegas area. It's a marvel of early twentieth-century engineering and was the largest structure of its type at the time of its construction.
One of the most popular things to do at this great attraction is to take a tour of this iconic Dam – a must-do experience for any visitor to the region. Be sure to walk over the Mike O'Callaghan–Pat Tillman Memorial Bridge for the best views of the Dam and the Colorado River.
Explore the Grand Canyon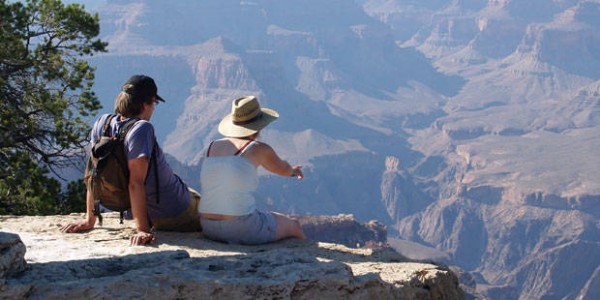 One of the most breathtaking sights in the entire country is the Grand Canyon. Even the most skeptical teen can't help but be inspired by how utterly beautiful this National Park truly is.
Take a tour of the South Rim and see all of the most famous sites and viewpoints, the Colorado River, and the area's unique rock formations. The photos they take here are guaranteed fodder for their Instagram pages!
Explore BODIES: The Exhibition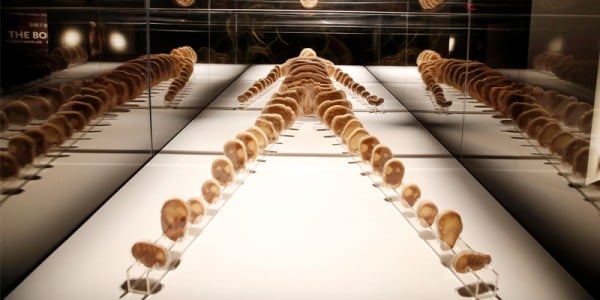 Curious teens will relish the opportunity to explore the fascinating BODIES: The Exhibition. Featuring carefully preserved human bodies, from bones to organs and beyond, this respectful and informative attraction teaches visitors all about the inner workings of the human body.
There are a number of dynamic, interactive exhibits to explore, too, like the ones highlighting the comparisons between healthy and diseased body parts. It's a good reason to reflect on your own choices! This is the largest permanent human anatomy exhibition in the U.S. and is worth your time exploring.
Investigate TITANIC: The Artifact Exhibition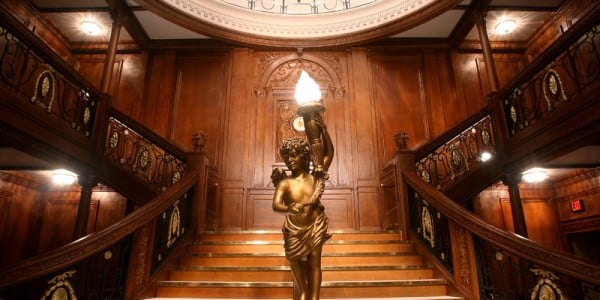 Whether or not they're fans of the classic movie Titanic, your teens will be endlessly amazed by TITANIC: The Artifact Exhibition, featuring real artifacts recovered from the bottom of the ocean. You'll see relics like luggage, floor tiles, window frames, and more.
There are also a number of recreated areas of the ship, like the outer Promenade Deck and the Grand Staircase. Visitors will hear the history of the fateful journey that the Titanic took in April of 1912, and learn about the sad histories of the passengers on board. It's a poignant but very informative experience.
Fremont Street Walking Tour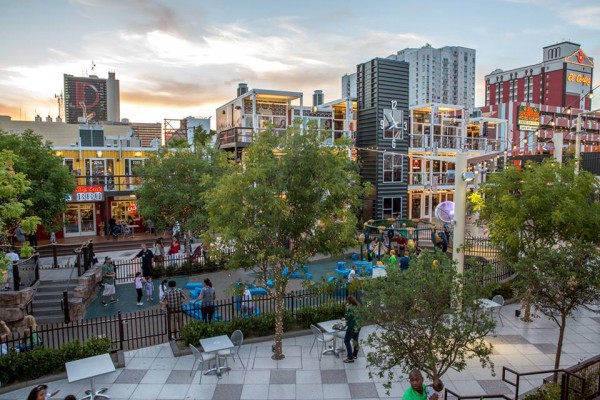 For teens who enjoy exploring new neighborhoods and getting to see some of the up-and-coming parts of town, a Fremont Street Walking Tour sounds like a great idea. Join up with a group to explore downtown Las Vegas and Fremont Street on a two-hour tour that covers some amazing highlights, from the popular Downtown Container Park to urban revival projects.
The whole family will enjoy the sights, and your teens will probably appreciate the fun and funky vibes of the Downtown Container Park!
Shop 'Til They Drop
Let your teens expand their souvenir shopping with a trip to a major shopping center in Las Vegas, like the LINQ Promenade, the Forum Shops, and the Via Bellagio Promenade.
You'll find a wide variety of styles and price points to choose from. Check out more info on where to find some of the best shopping in Las Vegas. There will be plenty of options for most modest budgets, too, at the Fashion Outlets of Las Vegas or the Las Vegas Premium Outlets.
 
Save on Admission to Attractions Teens Will Love
There you have it. Our list of some of the top things to do in Las Vegas with teens during your upcoming trip. We just know your teen will find something to enjoy. Many of these teen-friendly Vegas attractions are included on the pass for Las Vegas by Go City®.
Choose as you go from many top attractions and save on combined admission vs paying at the gate. See all available passes, attractions & prices – Learn more.