Life can be tough; we all know that. The work/life balance can often be weighted in the former's favour. Sometimes all it takes is to sit in front of the TV, put on something brainless, and zone out into the oblivion of bliss. Other times, you're itching to leave the house and breathe in some fresh air. Do yourself a favour and choose the latter. London might be known for its bustling streets and gridlocked roads, but there are lots of relaxing things to do in the city. Don't believe us? Well, we have just the list for you. Save your apologies, sit back, and read on. These are some of the most relaxing things to do in London. 
Including:
Kew Gardens
Thames River Cruise
Rooftop bars
Parks
The beach
and more!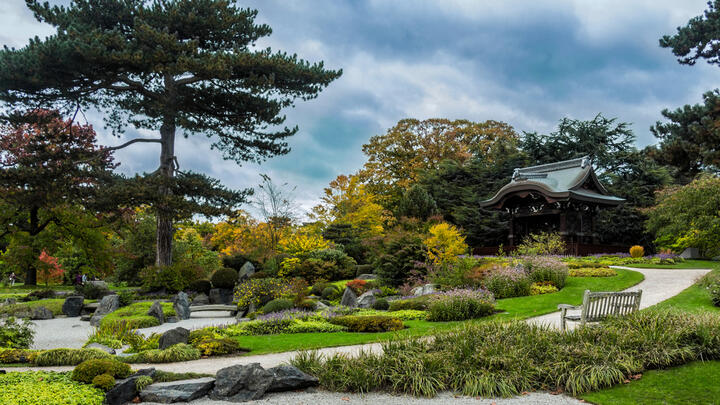 Touch grass at Kew Gardens
It can often be hard to relax in the city, with miles of concrete and brick in every direction. If you're missing the flora of rural England, and the most garden your tiny London flat contains is a collection of withering plants that you promised to take care of, then you might need to return to nature. Thankfully, there aren't many things in London as relaxing as the Royal Botanical Gardens in Kew. More than 60,000 very much alive and healthy plants are on display for your neglectful eyes. That's the largest collection on the planet. There's also a near-20 metre high Treetop Walkway you can climb to get a better view of all the lovely green things. You can also take a picnic there, if you so fancy. And you never know, it might give you the inspiration to go home and nourish your sad plants.
Get cruising
You may have experienced the capital using your meagre human feet, or from inside a metal chariot. We all have, and it doesn't make you special. Instead, sit back, relax, and cruise the city's shoreline aboard a sea-faring vessel and see - or sea - London from a whole new perspective with a Thames River Cruise! Ride atop Poseidon's mane for up to 3 hours, and take sweet 'gram photos of iconic London mainstays like the London Eye, Big Ben, and Tower Bridge. Feel truly special, and see your follower count rise like the highest wave. If, at least, that floats your boat. Sorry.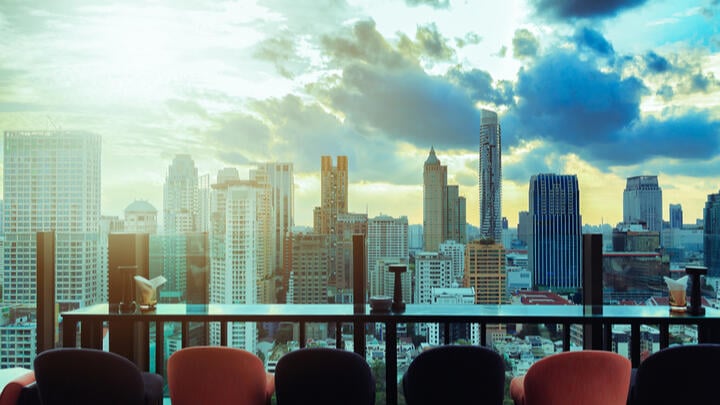 Check out a rooftop bar
If London's patchy weather permits, there aren't many more relaxing places than up on the rooftops, sipping cocktails in the sun. Thankfully, if you don't have any outdoor space, and let's face it, many of us don't, London has a tonne of rooftop bars to tickle your fancy. There's Brixton Beach in, well, Brixton. Unsurprisingly, it's modelled after a beach, replete with sand, sun, and ice-cold drinks. There's The Shard, if you fancy sipping a beverage while looking down on all of London like a god. Or, if you want a little nostalgia with your beverage, Bussey Building in Peckham has a delightful rooftop bar with cocktails, food, and a '90s themed bottomless brunch to let you relive the glory days of the Spice Girls and middle partings. Ah, South London. Never change.
Read and relax in a park
Ah, parks. The perfect green getaway for city folk who need to stretch out and relax. In London, you're spoiled for choice, with a huge amount of green spaces just waiting for you! You've got heavy hitters like Regents Park and Hyde Park, though they may not be the best for relaxing as they're often the busiest. That's not to say you can't find a quiet corner to stretch out and lounge, read a book, or listen to music while you meditate on life. Even London Fields, known for its party-vibe come summer, has some excellent relaxing areas if you look around. Head into the treeline, find yourself the perfect spot, and take a pew. Or, hunt out a local park. There are dozens dotted around the city, so you're sure to find some relaxing space!
Go to the beach
Sometimes the best medicine is a little sun and sand. The beach is the relaxing remedy many seek when the winter clouds disperse. 'But London doesn't have any beaches', we hear you cry out in defeat. Well, that's not entirely accurate. Ruislip Lido beach, which sits at the back of Ruislip Woods Nature Reserve, resides in Zone 6 of our fair city. About an hour out of central, this somewhat hidden gem has it all. Sandy beach? Check. Ice cream? Check. A miniature train that you can ride in? You best believe it. So doubt us no more. Surely a trip to the beach has to be one of the most relaxing things to do in London? 
Go check out a museum 
Museums are often tourist traps, especially in London. So, while you may not think of them as relaxing at first, if you pick your moment, it can be just that. Avoid weekends, as that's when they're at their busiest. Instead, take a day off, head over when the doors open, and go get some culture in you! Check out dinosaurs at the Natural History Museum. Have your mind opened at the Science Museum. If those don't tickle your fancy, there are lots of others worth checking out too. Cleanse your body and soul with sweet culture. Go at the right moment, and a museum can be one of the most relaxing things to do in London!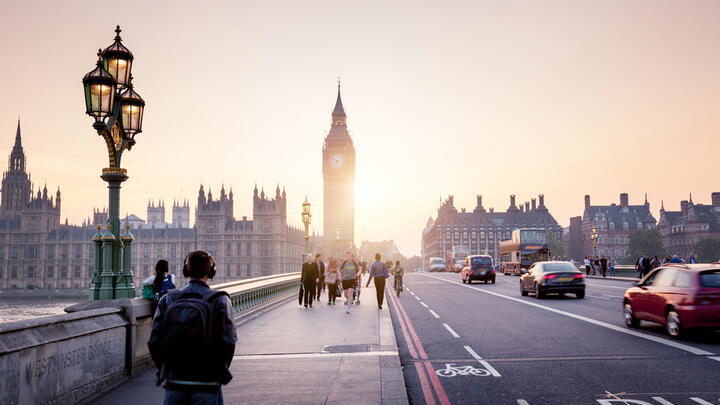 Go for a walk 
Yes, it might sound simple. Maybe too simple. But throwing open the flat doors and taking a stroll can do wonders for your mood. Prepare your favourite tunes, stick in some headphones, and set off! You can walk anywhere really, through a park or along the Thames. Or, if you fancy seeing some of the city's most iconic buildings, put some historical stops on your route. London is a beautiful city teeming with sights worth capturing. Sometimes, all we need is a change of scenery to help us feel relaxed and positive! So go on, try it for yourself. You won't regret it. 
And that's our list of the most relaxing things to do in London!