Due to the stellar weather, summer is probably the best time of the year to visit one of America's prettiest cities, San Diego. The weather is always great in Southern California. But summer in San Diego certainly takes things up a level (or two). Planning a visit and looking for things to do in San Diego in the summer 2019? Check out our list of the top attractions and activities going on this year, including...
San Diego Zoo
San Diego Harbor Tour or Whale Watch
Museums at Balboa Park
PETCO Park Tour
and more...
Heading to the area to celebrate Independence Day? Then check out our post on things to do in San Diego 4th of July Weekend. Vacation during the tail end of summer? Here are a few fun things to do in San Diego Labor Day Weekend.
Save on Summertime Activities
Regular admission to a number of these attractions are available on the Go San Diego pass. Choose as you go from popular attractions and save up to 55% on combined admission vs paying at the gate. Check out all San Diego tourist passes, attractions and prices. Please note, some of these special Summer events may be separately ticketed and not available on the Go San Diego pass.
San Diego Zoo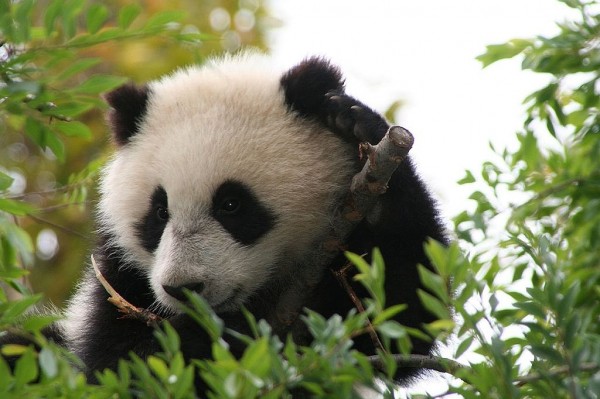 One of our favorite zoos in the entire country, the San Diego Zoo is home to some of the most adorable animals in the world. It is home to hundreds of species including the endangered Giant Pandas. It's a must-see in San Diego during the summer for any animal lover. But be aware that its massive size means you're in for a good bit of walking or a lot of tram rides. Plus, it's full of family-friendly activities, keeper talks given by animal care professionals, and tours. You'll never tired of exploring all the critters that call the San Diego Zoo home. This summer, be sure to check out their "Africa Rocks" exhibit area. It's home to a variety of species, both plant and animal, and it's a must-see for all visitors to the zoo. They also host "Nighttime Zoo" events, from June 16 - September 2, 2019. This event is included with admission and is a great way for the whole family to enjoy additional special events. Getting In: San Diego Zoo tickets are included with the Go San Diego pass.
San Diego Zoo Safari Park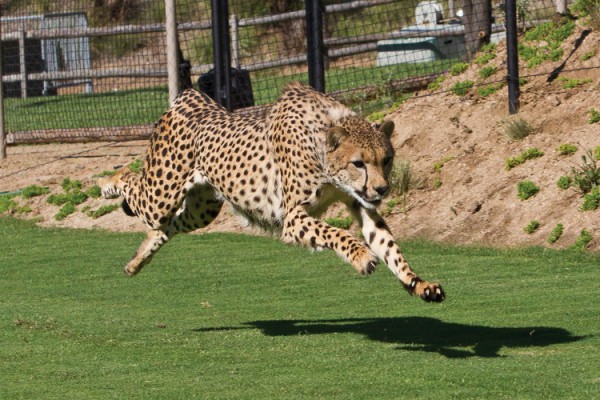 Cousin to the San Diego Zoo, the San Diego Zoo Safari Park is home to animals commonly found on African Safaris, including exotic tigers, lions, elephants, rhinos, and more. Their Tiger Trail exhibit has been a huge hit with visitors. It invites you to see a tiger accelerate from resting to full speed in just seconds -- a truly jaw-dropping sight! Check out the Summer safari between May 25 - September 1. Be sure to visit Walkabout Australia, where you can walk among kangaroos, wallabies, cassowaries, and more animals and plants indigenous to Australia. Getting In: San Diego Zoo Safari Park tickets are included with the Go San Diego pass.
San Diego Harbor Cruise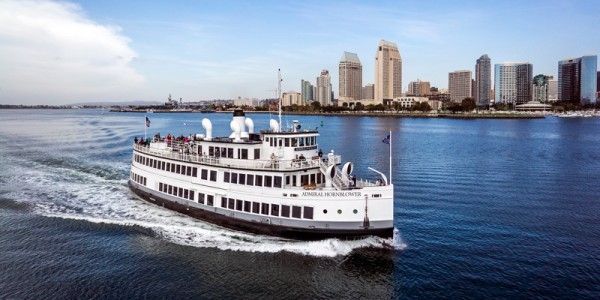 There are many fun San Diego boat tours that explore the beautiful San Diego Harbor. With its proximity to the Pacific, the San Diego Harbor has plenty of sea life and ocean vistas for visitors to ooh and ahh over. A harbor cruise will show you the highlights and provide the inside scoop on the San Diego skyline, local landmarks, and natural wonders of the area. Getting In: San Diego Harbor Cruise tickets are included with the Go San Diego pass.
Whale Watching Cruise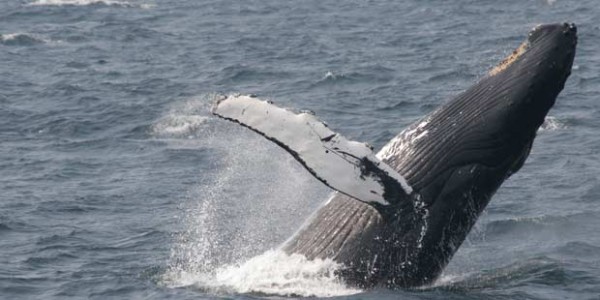 Whale watching cruises in San Diego are some of the most exciting ways to observe the ocean's most majestic creatures. Choose a whale watch from Newport Landing. With their stellar record of seeing multiple whales on their excursions, you're practically guaranteed to see one of these majestic creatures. Learn all about these precious animals: from their migration patterns to what they like to eat and how they play. You'll know basically everything there is to know about whales by the time you're back on shore. Getting In: Whale Watch tickets are included with the Go San Diego pass.
Belmont Park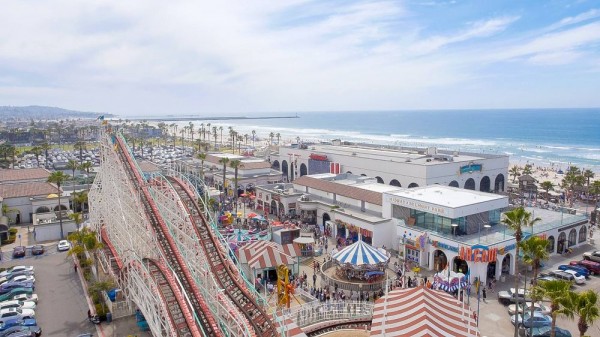 Just steps away from the surf on Mission Beach is Belmont Park. It's one of the last remaining beach front amusement parks, and is not to be missed. Belmont Park is an action-packed, palm tree-lined amusement park right on the coast. It is the place to soak up those Southern California rays while enjoying the hustle and bustle of an amusement park! Satisfy that surfing-induced craving for fair food, and stock up on California beach apparel at the various surf shops. Certainly a very nice thing to do in the San Diego area during the summer. Use your pass for an unlimited ride wristband, and indulge in all that summertime nostalgia. Getting In: Belmont Park tickets are included with the Go San Diego pass.
Balboa Park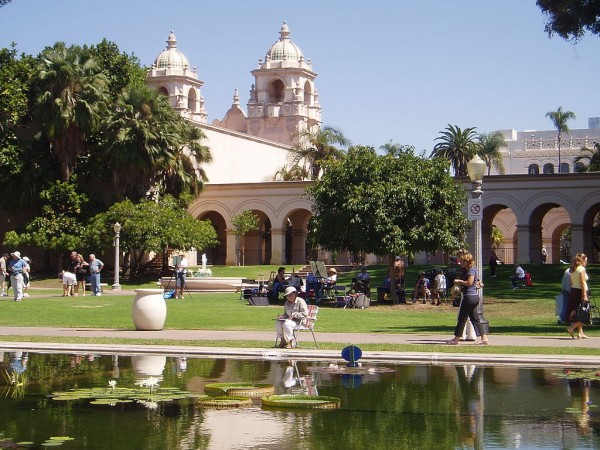 Balboa is arguably the country's finest urban cultural park, surpassing even New York's Central Park in terms of natural beauty and the wealth of attractions, parks, gardens, picnic spots, and biking trails located within. There plenty of great things to do in Balboa Park - check out our guide for more info. Pack a blanket and some sandwiches and enjoy a leisurely lunch, and then stop into any one of the renowned cultural institutions. Or, come back at dusk and make it a romantic evening in the park. You'll find tons of top museums and some of the area's most peaceful gardens, from the Japanese Friendship Garden to the Cactus Garden. Additionally, there are performance spaces, recreation areas, and restaurants. You could practically spend your entire vacation right here! Getting In: Many of the top Balboa Park Museums are included with the Go San Diego pass.
Point Loma
This beautiful historic expanse, featuring the Old Point Loma Lighthouse and the Cabrillo National Monument, is a beautiful free National Park that families love to explore. You'll find excellent views of the city, tide pools, and the beauty of nature all around you.
Getting In:
Point Loma National Park is free to visit.
Beautiful Beaches
No vacation to San Diego is complete without a trip to California's famous long stretches of coastline, speckled with surfers all year long. La Jolla Beach is one of our favorites, so be sure to build in some time to stop there. You can soak up the sun, splash in the waves, rent a kayak, play beach volleyball – you name it! Your summer dreams await at this popular and gorgeous beach. Get a taste of California surf culture at Mission Beach, home to a two mile stretch of white sand that attracts bronzed crowds for sun bathing and water sports. The mild waves offer a gentle initiation to the Pacific Ocean for those who have never surfed before. Getting In: La Jolla Kayak Rentals are included with the Go San Diego pass. San Diego beaches are free to explore, but you will likely pay for parking.
Birch Aquarium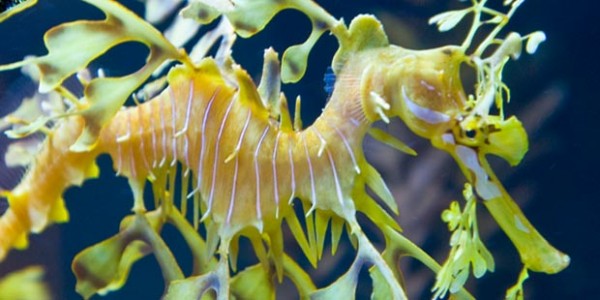 Perched right at the edge of the Pacific Ocean, the Birch Aquarium is actually affiliated with the Scripps Institution of Oceanography, so you know it's both entertaining and educational. Here you'll find a wide variety of exhibits and marine life, from living coral reefs to majestic whales. A favorite thing to do in the summer with kids! Be sure to check out their summer lecture series on various topics pertaining to ocean life, conservation, and other scientific work. Getting In: Birch Aquarium tickets are included with the Go San Diego pass.
Knott's Berry Farm & Knott's Soak City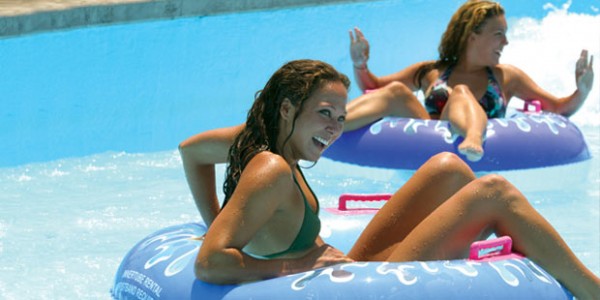 Located just a short drive from San Diego, you can enjoy the rides and slides at Knott's Berry Farm and Knott's Soak City. America's first theme park continues to thrill visitors daily with world-class roller coasters, water rides, children's activities and plenty of entertainment. Located immediately adjacent to Knott's Berry Farm is Knott's Soak City. This unique, 13-acre water park is and has everything a kid could want in the way of tube slides, raft rides, wave pools, and more. Grab a bathing suit, slather on the sunblock, and you're ready to go. Getting In: Knott's Berry Farm tickets and Knott's Soak City tickets are included with the Go San Diego pass.
SeaWorld San Diego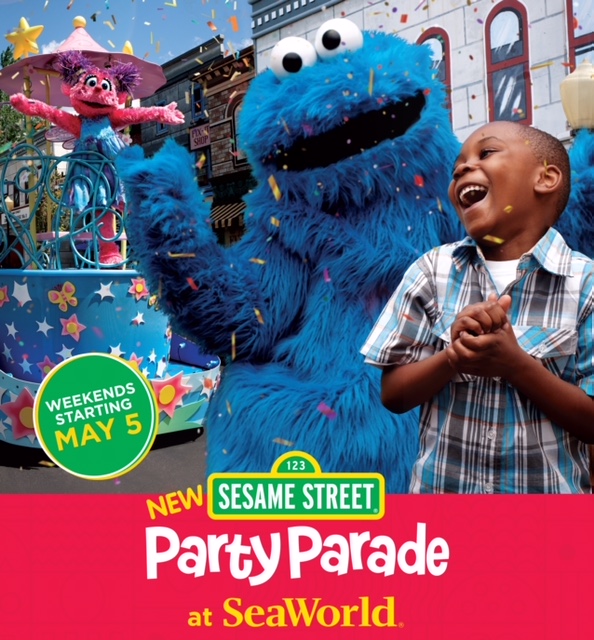 Part adventure-packed aquarium, part thrill ride theme park, SeaWorld has a ton of fun to enjoy this summer. Head to the park to see all your favorite sea animals, including dolphins, penguins, stingrays, and more. Then, get your thrills on the exciting Manta Coaster or cool off by getting splashed on the iconic Journey to Atlantis water plunge ride. SeaWorld® is a world leader in animal care, conservation, and research and a great place to get the kids excited about marine life and their environment. You'll be inspired to connect with and care for the natural world through hands-on animal encounters, entertaining and educational shows, and interactive experiences Explorer's Reef®. SeaWorld San Diego is the ONLY place in California to see the Sesame Street Party Parade. You can see this exciting, vibrant, and musical parade every Saturday and Sunday at SeaWorld from May 25 - September 2, 2019. Kids will love watching the Sesame Street themed floats packed with all their favorite characters, including Elmo, the Count, Mr. Hooper, and more. Ride the tallest and fastest roller coaster in all of San Diego at SeaWorld on Electric Eel, SeaWorld's newest thrill ride experience. This multi-launch coaster features twists, spins, turns, drops, inversions, and more to make for an exhilarating and electrifying experience. Getting In: SeaWorld San Diego tickets are included with 3-, 5-, and 7-Day Go San Diego passes.
Living Coast Discovery Center
Explore San Diego's wildlife at the Living Coast Discovery Center. There are only so many sea specimens you're likely to see on your snorkeling adventures. So pay a visit to the Living Coast Discovery Center to learn about creatures big and small that populate the coastal region around San Diego. The Center is also deeply invested in its conservation work, so it's a great attraction for anyone interested in working with animals or the environment.
Getting In: 
Living Coast Discovery Center tickets
are included with the Go San Diego pass.
San Diego Natural History Museum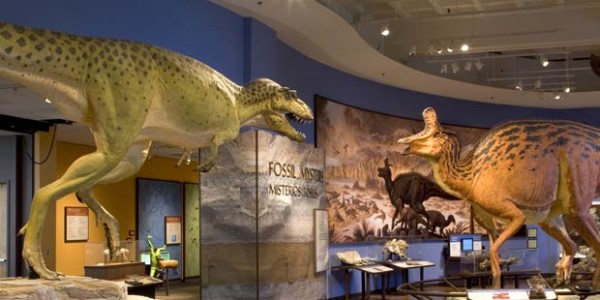 One of the many prestigious museums located in Balboa Park, the San Diego Natural History Museum contains a diverse variety of exhibits, artifacts, and other objects pertaining to the natural history of the California and Baja California region. Among its many exhibits, theNAT features dinosaur bones, a collection of gemstones, and fossils. Plus, it has a wide selection of plant of animal life for you to explore. From May 30 - August 30, 2019, The Nat is hosting 'Nat at Night' every Friday as part of 'Friday Night Alive' with hours extended to 8:00 pm. Tip: save room for dinner and take advantage of Food Truck Friday in Balboa Park. Getting In: San Diego Natural History Museum tickets are included with the Go San Diego pass.
PETCO Park Tours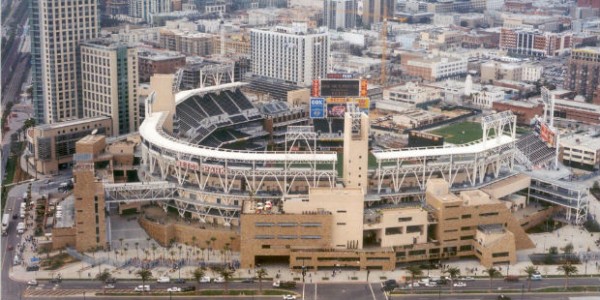 What's a better summer activity than attending a baseball game? Cheer on the San Diego Padres at their distinctive stadium in San Diego as you sit back, relax, and enjoy your time with the family. Watch the Padres in their beautiful stadium, munch on some hot dogs or pretzels, and keep an eye out for fly balls! The Padres will often feature special promotions throughout the summer, like kid nights or fireworks, so look into their schedule before you attend. If you'd like to explore the stadium further, check out a PETCO Park Tour. This behind-the-scenes look at the ballpark is informative and fascinating for all sports fans. Getting In: PETCO Park Tour tickets are included with the Go San Diego pass. San Diego Padres games are separately ticketed and are not included with the pass.
San Diego County Fair
Del Mar Fairgrounds May 31 - July 4, 2018 (closed Mondays and Tuesdays in June but open July 2&3)
Beginning May 31, North America's fourth-largest fair will get underway at the Del Mar Fairgrounds. With over 1 million visitors anticipated each year, this festival only gets bigger and better as times goes on. This year's theme is "Oz-some." Visitors will experience kid-in-a-candy store excitement from chocolate sampling to some of San Diego area's hottest headlining bands. Plus thrilling carnival rides! Meet farm animals, enjoy dozens of live entertainment acts, let the kids explore educational exhibits. Enjoy a number of other amazing mini festivals throughout the duration of the fair. Getting In: The San Diego County Fair is separately ticketed and is not included with the Go San Diego Card.
San Diego Comic-Con
San Diego Convention Center July 18 - 21, 2019
For fans of Superman, Spiderman, Spawn, and the Simpsons, there's no better San Diego Attraction than the Comic-Con. Comic-Con International: San Diego has quickly become the largest comics and pop culture event in the United States. During Comic-Con San Diego, more than 130,000 artists, celebrities and comic book fans will pack the San Diego Convention Center. That's a huge transformation from when about 100 people attended the first "minicon" in 1970. Tickets are pricey and sell out quickly, but for the big geeks out there, this is basically the event of the year.
Getting In: 
San Diego Comic Con is separately ticketed and is not included with the Go San Diego Card.
Let's Recap
So there you have it. Our picks for some of the top things to do in San Diego in the summer. Please note, the summer events taking place at some of these attractions may be separately ticketed and not included with the Go San Diego Card. Plan to visit some of these top attractions during your trip. Whether you are traveling with your family or a couple of friends, we're sure you will have a great time.