Stockholm is the jewel in the Swedish crown. It's packed full of lavishly decorated castles, glittering streets and sparkling waterways, all connected by a system of canals and bridges as intricate and perfectly engineered as a goldsmith's watch. It may be small but it's compact, and there's plenty to do – from museums and palaces to cruises and island escapes. With a whole week you can take your time and really get to know this city – so grab some sturdy walking shoes and a good waterproof jacket and let's explore:
Gamla Stan and the Royal Palace

Djurgarden

Drottningholm

Katerina-Sofia and Sodermalm

The archipelago and islands

Gripsholm
Day #1 – Gamla Stan and the Royal Palace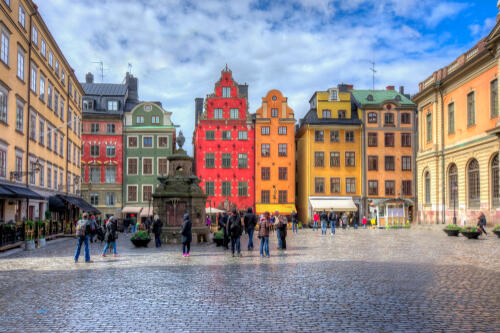 Since you've got a whole week, start with a Hop-On Hop-Off bus tour to get your bearings. Ride the whole circuit and get off at Gamla Stan for a morning exploring the old town. Wander down narrow lanes, window shop for traditional gifts like Dala horses or Viking Chess sets and stop somewhere for a strong Swedish coffee. Be sure to look inside the magnificent Storkyrkan Church, which is the city's oldest and full of historical artifacts, then head to the Royal Palace in time to see the changing of the guard just after midday. Spend the afternoon exploring the inside of this rather imposing structure, which includes four museums and a Royal Armory. Finish the day exploring the bars and cafes of the old town, or retrace your steps and admire all the same buildings that will now be lit up.
Day #2 – Djurgarden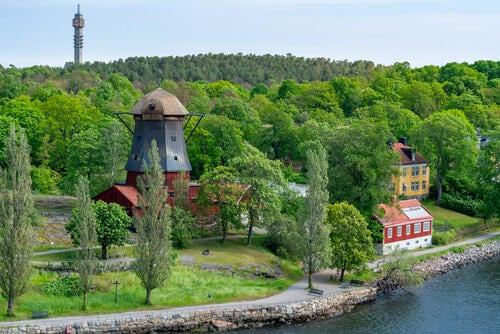 Spend your second day exploring the Royal Island of Stockholm. Lush, green and stuffed with museums, this inner-city oasis is owned by the king of Sweden but is open to the public, who make very good use of it. Get there by bus, tram, ferry, Hop-On Hop-off boat or with a leisurely stroll down the leafy avenue of Strandvägen. Once there, meander around the expertly tended gardens and have a picnic in one of the park's shady spots, or choose one or two of the museums to immerse yourself in. There's the Vasa Museum, which houses the remarkably well-preserved wreck of a 17th century warship, the Viking Museum if you're interested in Nordic maritime history or the Skansen open air museum. If you need warming up (or even if you don't), there's the Museum of Spirits – no ghosts, just some interesting exhibits featuring the Swedes' favorite tipples, and the chance to try a nip or two yourself if you want to.
Day #3 – Drottningholm Palace and Theater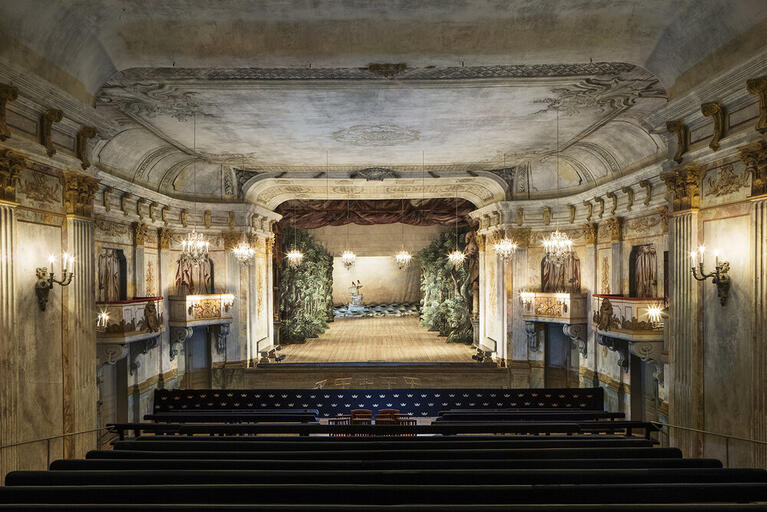 Time to give those legs a rest and escape the city for a day. Sit back on a historic ship and let the breeze wake you up with a cruise out to Drottningholm via Lake Malaren, Sweden's third largest lake. Take a guided tour of the Palace, which is a beautifully preserved royal residence modeled on 17th and 18th century French architecture. Be sure to explore the Palace Park, where you might stumble upon an informal, English-style garden, the ornate Chinese Pavilion, or formal planting beds reminiscent of the gardens of Versailles. Spend the afternoon at the Drottningholm Theater with its fully operational 18th century wooden stage, and perhaps stay for a performance. Then you can enjoy another rest – and perhaps a refreshing beverage – as you cruise for another hour across the lake and back to the city.
Day #4 – Katerina-Sofia and Sodermalm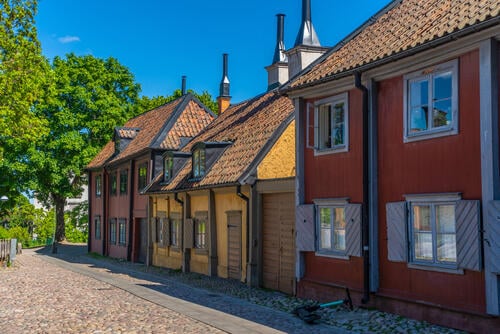 We're exploring the southern side of Stockholm today, starting with a bird's eye view over the city courtesy of SkyView. Ride in a glass pod to the top of the world's largest spherical building, where you'll have spectacular 360-degree views over the city and the archipelago. Next, go for a wander around the charming suburbs of Katerina-Sofia. Have a peek inside the Katerina Church – you'll recognise it from its cheerful yellow façade and impressive dome – and perhaps try the Museum of Photography, which also has a very well-regarded restaurant. Finish the day with a climb up to Skinnarviksberget, Stockholm's highest natural peak. You'll be rewarded with panoramic views – this time from solid ground – and if you time it right, you might get to watch the sunset.
Day #5 – Cruising and island hopping

If you haven't had a chance yet, make sure you check out some of the art in Stockholm's metro stations. A single ticket is valid for 75 minutes, which is plenty of time to take a tour of some of the most famous ones, including T-Centralen, Odenplan and Stadion. Try and finish with Kungstradgarden, as you'll find many of the local cruise departure points nearby. Get a new perspective of the city on the Under the Bridges of Stockholm Tour, or take a little longer on an Archipelago Tour, riding out to Vaxholm and back on a vintage ship with on-board restaurants. If you want to head a little further out try a day trip to Birka, where you can get lost in Sweden's first viking city, or Fjaderholmarna, where you can easily spend a day exploring its rugged scenery and sampling locally-made drafts. If you're feeling rejuvenated, finish the day with a bit of fun at Moyagi Karaoke and a late night dinner somewhere nearby.
Day #6 – Gripsholm Castle
Another day trip, this time to Gripsholm Castle. This fairy-tale-like construction – part fortress and part royal residence – was built for the 14th century ruler Gustav Vasa. It's worth a look inside for the large portrait gallery, the sumptuous wooden interior of the Hall of State and King Gustav III's pleasingly light Round Salon. The large park is also open to visitors, and guests can wander through the royal apple orchard, kitchen and herb gardens and the tiny Lover's Island. You might even spot the royal deer herd! From the city, Gripsholm is roughly 40 minutes west by train or boat. If you're traveling by car it's about an hour, but the Kungens Kurva Ikea store is on the way back if you're in the mood for meatballs or some flatpack furniture!
Day #7 – Tick off what's left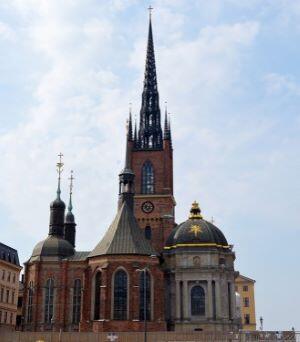 For your last day in Stockholm, it's time to see what's left on your to-do list. Perhaps head back to Gamla Stan, especially if you didn't have time for the Nobel or Jewish Museums on day one. There's also the Riddarholmen Church, with its characteristic red-brick exterior and latticework cast iron tower. Nearby is City Hall, which you can see as part of a guided tour or climb the 350-foot tower for views over the city. There are plenty of restaurants along the waterfront here, and if you haven't used your Hop-On Hop-Off bus ticket yet there's a stop nearby if you want to take a final tour around the city. Finish off your week in Stockholm with dinner in one of the classy restaurants in Ostermalm, and perhaps try your luck with roulette or cards at the glamorous Casino Cosmopol.
See it all with Go City
There's so much to see in Stockholm! Make sure you don't miss anything with a Go City All-Inclusive Pass – plus you'll save on dozens of attractions in and around the city.