There's nothing better than taking our time over a morning coffee or late breakfast – and there's no better time for it than when we're on vacation! Plus, it's one of the best ways to soak up the atmosphere of a new city – sitting outside and watching people go past, checking out quirky interior décor or even chatting to whoever's on the next table. If you're in Singapore, you'll find plenty to choose from, many with great views and cool vibes as well as awesome views! Here's our list of some of the best:
Waga Waga Den

One Fullerton

Tea Chapter

My Awesome Café

The Mind Cafe

Sunday Folks

Silver Shell Café
Waga Waga Den
Inspired by the calming interior of a Japanese Teahouse, the Waga Waga Den (from the Japanese 'wagyu') is the perfect place to escape the bustle and find some Zen. Inspired by the Japanese concept of 'mottainai', or minimal waste, the menu features ugly or unpopular ingredients which would otherwise be discarded. Their own coffee blends are roasted each day for maximum flavor and freshness, and on a sunny morning nothing beats their Cloud Coffee Iced Cappuccino. You'll find Waga Waga Den near the Raffles Hotel between the Raffles City Shopping Center and Suntec City Shopping Center, so if you've shopped till you've almost dropped and it's too early for a cocktail, this is the perfect place.
One Fullerton
One Fullerton gets points for its cool décor and historic setting, but really it's all about the views. Set at the tip of the Marina near Merlion Square, the Fullerton Hotel is one of the oldest buildings in the city and was a post office and military headquarters before its conversion into a hotel. At its base, the light-filled, nautical inspired PS Café and the Bohemian Jypsy Café look out over the Marina towards the Gardens by the Bay and the Marina Bay Sands, so this is the place if you want to take your time over a coffee and watch the world go by. If you're peckish, PS Café has an Italian-inspired brunch menu, completed with cold pressed juices and Italian cocktails, while the Jypsy Café specializes in contemporary Japanese-inspired cuisine.
Tea Chapter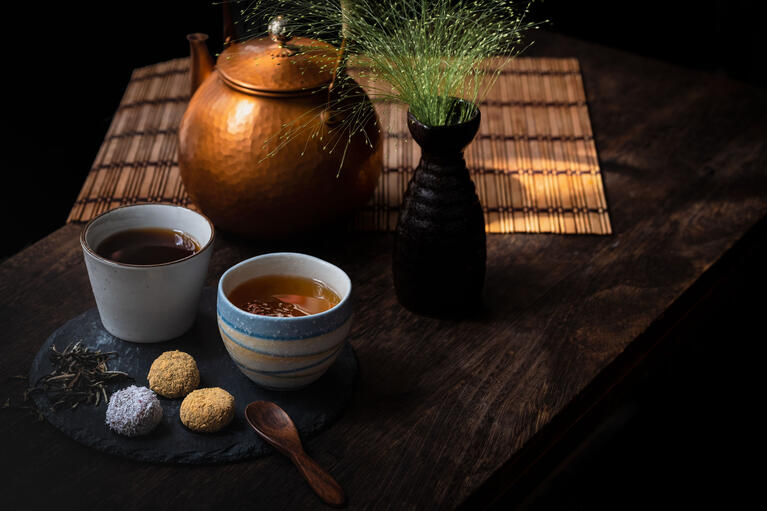 A Chinese Tea Ceremony is something you simply have to experience at least once during your visit to Singapore, and where better than at the oldest tea house in town? Perfect for a quiet escape if you've been exploring the bustling streets and markets of Chinatown, Tea Chapter serves up a range of brews from delicate to robust, or you can go for their signature Golden Cassia blend from China's southern Fujian province. Kick off your shoes and relax as you're guided through this centuries-old ceremony, and stay until you're ready to hit the streets again – perhaps for more shopping or a fun Puzzle Hunt around the district.
My Awesome Café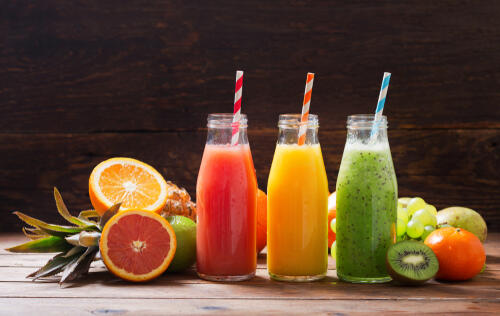 Not one to be modest, My Awesome Café is an eclectic, welcoming space that looks like something between a retro diner and someone's attic. Tucked into a small corner of Chinatown between the Al-Abrar Mosque and Thian Hock Keng Temple, it's instantly recognizable because it's in an old health clinic and still has the original façade. Most of the furniture and dinnerware is second hand and mis-matching and antique Chinese medicine cabinets are lit by funky hanging lanterns – but that's all part of the charm. My Awesome Café specializes in nourishing shakes, salads and sandwiches (although it's worth stopping by later in the day for a glass of wine and one of their 'Awesome' platters), but their signature offering is the 'Drinkable Idea' – a concoction of coconut water with chia seeds and goji berries, served in an 'Awesome' light bulb which you can keep as a souvenir.
The Mind Café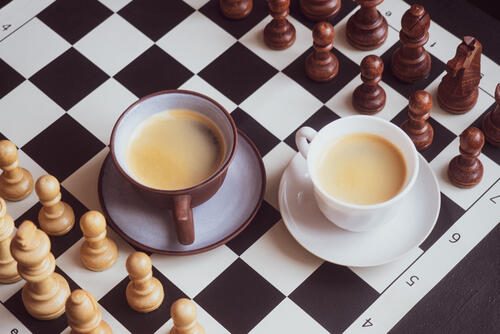 If you find yourself needing some indoor time (particularly if you need to occupy some little ones for a while), head to the other side of Fort Canning Park and just past the National Museum of Singapore you'll find the Mind Café. You can get there easily on the Yellow Line of the Big Bus Tour, and don't worry, you don't have to be brainy or pass any tests to get in – it's called the Mind Café because it's jam-packed full of board games. The diner-style menu enhances the evening-in-on-the-couch kind of vibes with offerings like crisps, pastries, TV dinners and even instant noodles, but really, it's about the games. There are more than 800 to choose from – everything from Uno to Jenga and several editions of Monopoly – so it's the perfect place for some screen-free family bonding time. 
Sunday Folks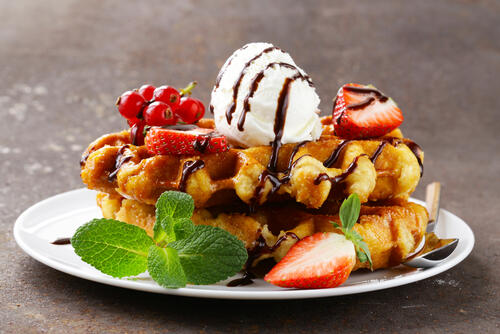 This cheerful café with its play-on-words name is a little out of the way, but worth it if your sweet tooth (or inner child) is in need of a little attention. The folks at Sunday Folks specialize in luxury ice creams, served in a posh cone or on a stack of waffles, so it definitely counts as lunch. Of course you'll find your favorites but if you're feeling adventurous why not go for Earl Grey Lavender, Peppermint Marshmallow Fluff, Crunchy Crème Caramel, Raspberry Rose and Lychee or Dark Chocolate Ferrero. Tempted? The curious combinations don't end there – you're bound to find some seasonal selections, like coconut prosecco, kaya toast or even pavlova ice cream cake. Oh, and it's not very far from the Singapore Museum of Ice Cream. (Just thought we'd mention it. You're welcome.)
The Silver Shell Café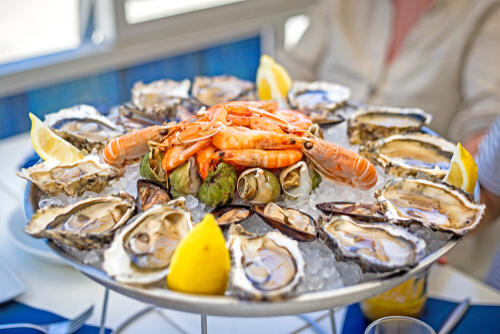 Nestled on the western edge of the island of Sentosa, the Silver Shell Café is a world away from the concrete and glass jungle of the city center. Here, it's a more tropical affair, as this terrace café overlooks palm trees, stunning beaches and the Singapore Strait. Decorated with glittering mirror mosaics, this breezy café features themed menus throughout the week, from meat-lovers to seafood sensations, Italian to Asian – there are even specialty vegan and wellness menus. Some nights you'll also find entertainers and optional classes like mocktail making or cupcake decorating, and the attached hotel also has a spa and a fun kids zone. Find it at the northern tip of the island near the Adventure Cove Waterpark and SkyHelix Sentosa.
Soak up Singapore vibes with Go City
Whether you prefer cozy interiors or sweeping views, there's nothing like relaxing over a coffee to build up energy for sightseeing! Make sure you've got your Go City All-Inclusive or Explorer Pass, so you'll save on all your favorite Singapore attractions as you go!