Chicago is one of the great American cities, filled to the brim with history, rich culture, unique art, attractions and plenty more. It's the perfect place to visit on a solo trip, especially since it's a very walkable city with great public transportation options.
Sometimes traveling alone can feel overwhelming, but not to worry, we've put together the perfect list of things to do and see on your solo trip to the Windy City. Make the best of your trip by visiting some of the best attractions in Chicago, like...
Skydeck Chicago
Shoreline Architecture River Cruise
Millennium Park
Magnificent Mile
Museum Campus
Art Institute of Chicago
Bike and Roll Chicago Bike Rentals
Chicago Theatre Tour
All of these attractions and sights are perfect for solo travelers. You'll be able to explore the history and culture of the city on your own schedule and really decide what you want to do.
Getting Around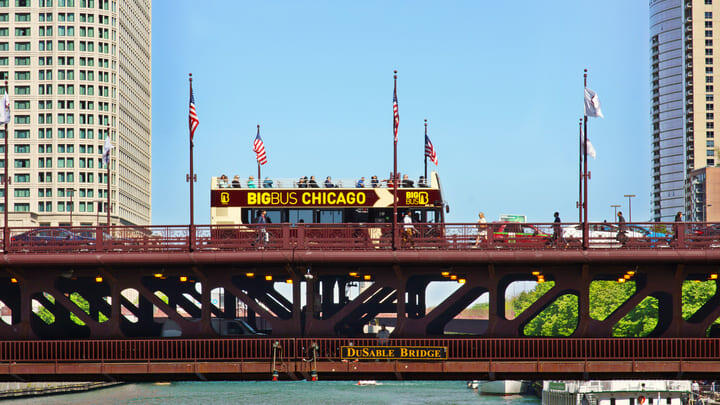 Chicago is super easy to navigate.
Neighborhoods are easily explored on foot (though can be far apart), there are tons of taxis and shared-ride services available, and the public transportation system, known as the "L," is very reliable and can get you just about anywhere.
Hop-on, hop-off tours: A Hop On Hop Off Big Bus sightseeing tour is a great way to get acquainted with the city and visit popular attractions. Tours follow a specific route and time schedule, so plan accordingly if you have timed tickets or reservations.
Public transportation fare: Chicago Transit Authority (CTA) visitor passes, available in 1, 3, and 7-day increments, offer unlimited rides on all CTA trains and buses. Check the CTA website for fare info, travel alerts, and trip planners. Most popular attractions are more accessible by bus than the L.
Skydeck Chicago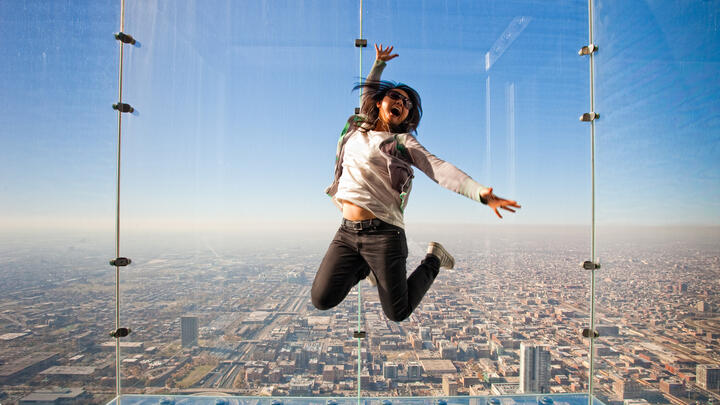 The perfect way to see the entire city is from the top. Journey up to the 103rd floor of Willis Tour for unmatched views of the Windy City from the fabulous Skydeck Chicago. You'll be able to explore the interactive exhibits that provide a history of the building and the city. Then you can step out onto The Ledge, an external, all-glass balcony.
SkyDeck Chicago offers some of the best 360-degree views of the skyscraper-filled metropolis. Make sure to snap a few selfies while you're there!
Shoreline Architecture River Cruise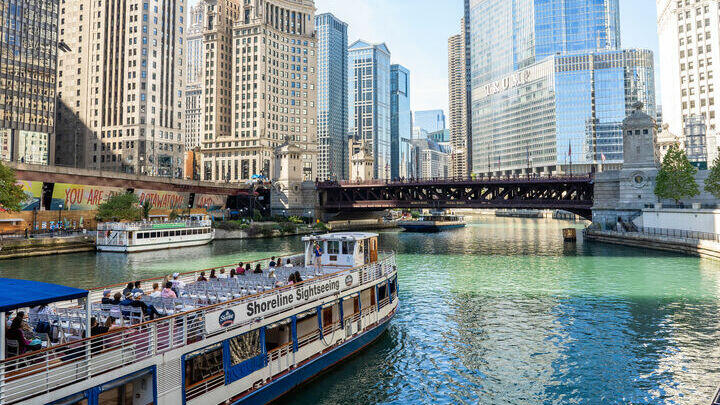 History buffs and art lovers alike will enjoy this informational Shoreline Architecture River Cruise down the Chicago River. Chicago is well-known for its unique architectural styles and many famous architects have flourished in the Windy City.
As you sail down the river surrounded by gorgeous buildings, your guide will provide a history of the most famous landmarks in the skyline. It's the perfect way to spend a sunny day and learn more about the city.
Chicago Museum Campus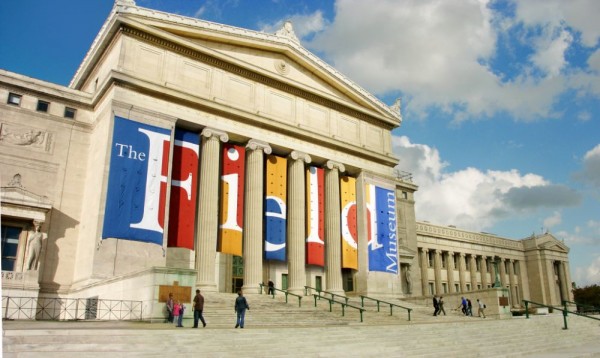 Taking up a cultural quarter of Grant Park, Chicago's Museum Campus is a 57-acre stretch along the Michigan Lake waterfront that is home to some of the city's best cultural institutions. Want to learn more about our history as human beings? Try The Field Museum. With hundreds of interactive and informative exhibits, you'll journey from the first documentation of humankind to the future of our species.
For animal lovers, the Shedd Aquarium is a cant-miss. It's one of the most diverse aquariums in the country with 32,000 inhabitants from all over the world. See colorful fish from the Caribbean, meet dolphins and beluga whales and make friends with your favorite aquatic animals!
And of course, for those intrigued by the galaxy and our planet, visit the Adler Planetarium. With endless planetarium shows, interactive exhibits and educational talks, there's plenty to learn when the Universe is at least 91-billion years across.
The Art Institute of Chicago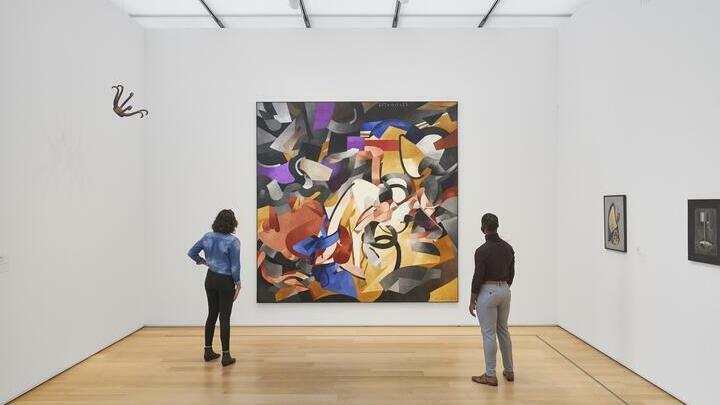 Consistently voted one of the top-rated museums in the country by TripAdvisor, the Art Institute of Chicago is a must-see for any and all visitors in the Windy City. The museum is home to an impressive collection of many different types of art.
Peruse modern art, contemporary styles, architectural marvels, design and photography pieces and much more. Some of the most famous pieces at the Institute include the Chagall America Windows stained glass windows, Matisse's Bathes by the River and Georgia O'Keeffe's Black Cross, New Mexico.
Rent a bike
If you want to make the most of your time in Chicago and get around to as many landmarks as possible, rent a bike! Set out on a self-guided bike tour around the city with Bike and Roll Chicago. Bike along the Chicago River, head over to Grant Park or cruise through the different sculptures and art installations at Millenium Park.
Renting a bike will provide an easy and fun way to get around the city, and with your 4-hour pass to use the bike, you'll no doubt see everything on your bucket list.
Chicago Theatre Tour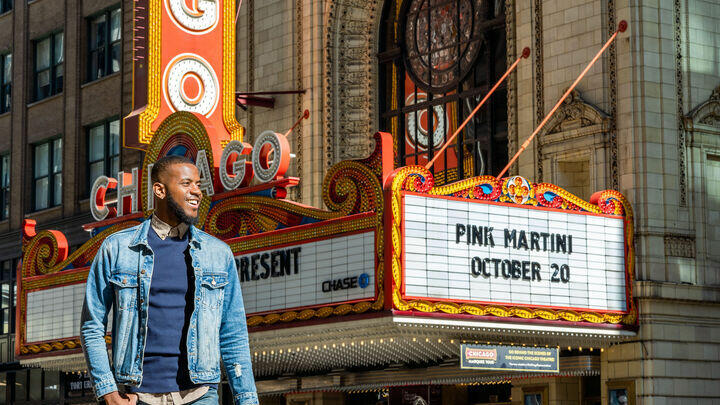 If you're a fan of the arts, theater, history or all three, then you have to take a tour of the world-famous Chicago Theatre.
The Chicago Theatre is known for hosting a spectacular lineup of stars like Dolly Parton, Dean Martin and Frank Sinatra. From concerts to Emmy-winning theater productions, this magnificent theater is a huge part of Chicago's history.
Millennium Park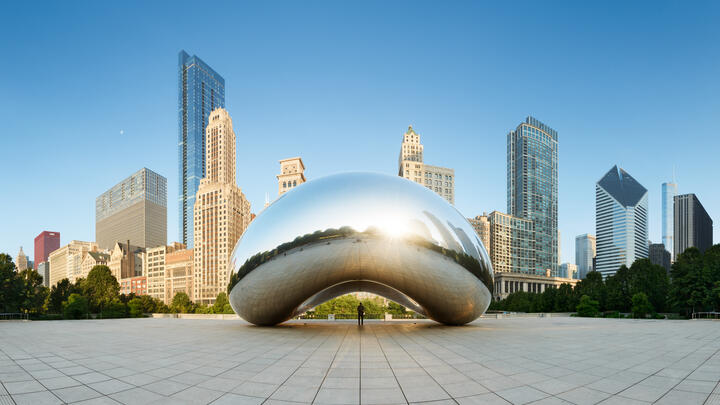 Millennium Park is the green heart of urban Chicago. From vast open spaces for walking, relaxing and playing to an eclectic variety of ever-changing special events, festivals, and performances, there's something for everyone at this iconic park.
The park is most famously known as the home of the Cloud Gate Sculpture - aka The Bean. You can't visit Chicago without stepping in front of the gigantic art installation and snapping a selfie. Grab a lunch-on-the-go and head over to the park for an impromptu picnic full of people-watching and relaxation.
Chicago River Walk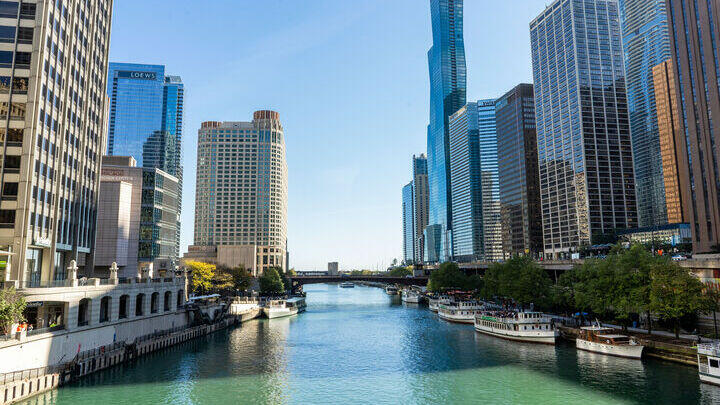 Another relaxing way to spend some time in Chicago is to walk the picturesque strip that lines the river. Enjoy a stroll down the south bank of the Chicago River and stop in at one of the many restaurants and shops lining the River Walk, or simply enjoy the stunning architecture. This is the home of the skyscraper, after all.
Magnificent Mile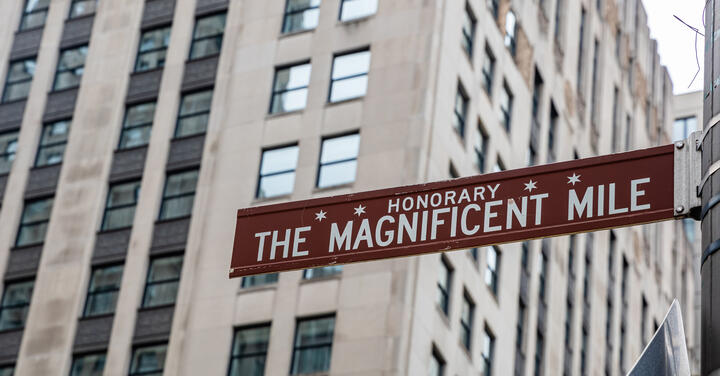 The Magnificent Mile district is the area immediately surrounding North Michigan Avenue and a popular destination for visitors with many of the city's hotels, shops, restaurants, bars, attractions, and more.
There are more than 50 landmark structures you can find on this strip - from the 360 CHICAGO observation deck to Navy Pier and its Centennial Wheel. Enjoy iconic spots and try some of the top-rated restaurants and rooftop bars here.
 
Save on Admission to Top Chicago Attractions
There you have it. Our list of some of the best things to see and do on a solo trip to Chicago. We hope you consider adding some of these fantastic spots to your Chicago bucket list. While traveling alone may seem scary at first, you may find it to be one of your favorite experiences.
Many of these attractions are available with Go City. Choose as you go from 28 of the best Chicago attractions and save on combined admission vs paying at the gate. See all available passes, attractions & prices – Learn more.