Ah, Paris - the city of lights, lovers and croissant-quaffing people watchers. With broad, elegant avenues lined with cafes and haute-couture, quiet cobbled lanes with tucked-away patisseries and broad, sweeping views from tower to triumphal arch and back again. It's so packed full of museums, palaces and churches there's enough to keep even the most determined tourist busy for a lifetime - but with its crowds and bustle it can also be nice to escape. Fortunately, there is almost as much to explore in the regions around Paris as there is within it, whether you prefer a cool, countryside excursion, a glimpse into the lifestyles of the rich and famous or need to entertain the family for a day. Here is our list of the best Paris day trip ideas, all within a couple of hours of the city:
The Palace of Versailles

Disneyland Paris

Chateau Fontainebleau

Parc Asterix

Monet's Garden at Giverny

The Champagne Region

Abbaye Royale de Chaalis
The Palace of Versailles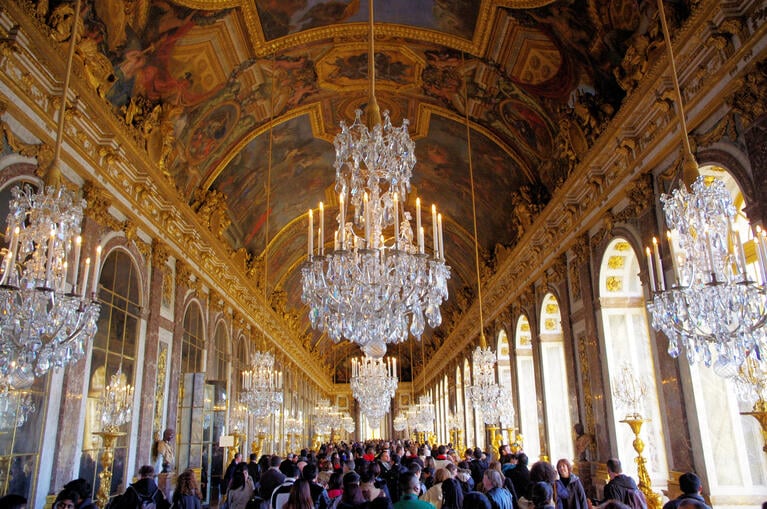 For opulence and splendor, there is no better day trip from Paris than the chateau at Versailles. Originally a hunting lodge favored by Louis XIII in the 17th century, the building was renovated and expanded by his son Louis XIV into the impressively vast baroque spectacle it is today. Visitors can explore several hectares of the estate grounds, discovering immaculately symmetrical formal gardens, hidden statuary, waterfalls, ponds and fountains, or visit the expansive state rooms of the Sun King, incorporating the famous Hall of Mirrors and the Gallery of Great Battles. For art lovers, the palace contains a collection of over 60,000 pieces, but if that's all too much then the nearby village of the same name has some pleasant local markets and cafes.
Disneyland Paris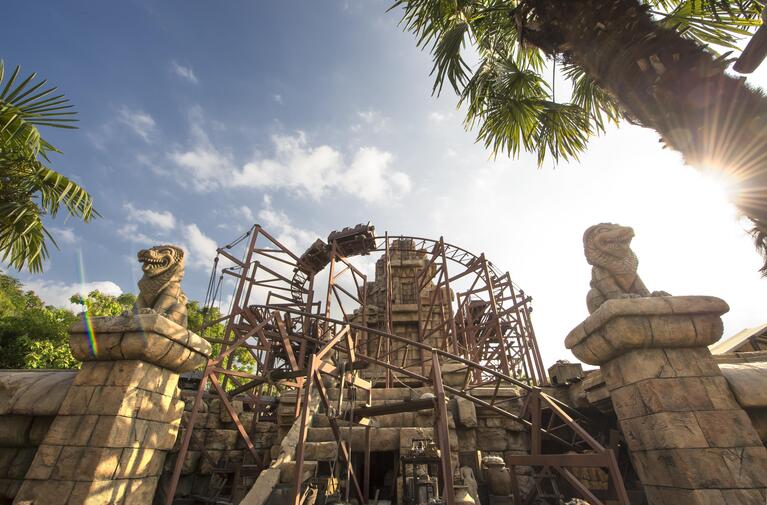 Just under an hour from the city, Disneyland is Paris' most famous attraction for the young - or young at heart! All the magic of childhood comes alive as you explore fantastical lands from pirate ships to the wild west and have your photo taken with your favorite characters. Adventurous park goers can try the Pirates of the Caribbean ride that inspired the movie, get lost in Alice's Labyrinth or spy on a Star Destroyer in the Star Wars Hyperspace Mountain. If you're a Marvel fan you can get up close and personal with your heroes at the Avenger's Campus, or take in views of the whole park on a Panoramagic balloon ride. There are also plenty of restaurants and child-friendly zones so it's easy to keep the whole family busy for the day. To get the most from your time, purchase a Fast Pass to skip the lines, or use the park's app to watch the queue lengths in real time!
Château Fontainebleau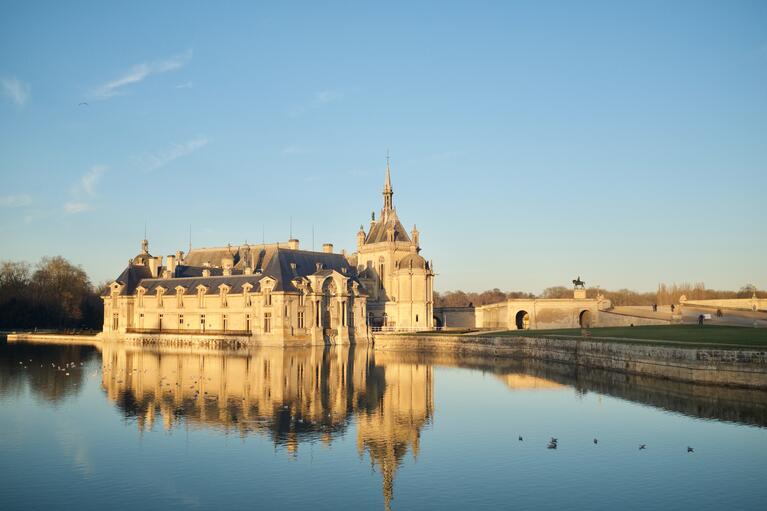 If you fancy a peek into the past lives of Parisian aristocracy but the prospect of navigating the vast halls and gardens of Versailles feels a bit overwhelming, try the smaller but just as pretty chateau at Fontainebleau, located 90 minutes southeast of the city (or 40 minutes on a fast train). A residence of French Kings and Queens for several hundred years, it was added to and expanded by each one - most recently by the emperor Napoleon - so that today's palace is an eclectic assortment of architectural styles and tastes. Sitting in a 130-hectare estate, guests can marvel at the famous Horseshoe Staircase, Marie-Antionette's Silver Boudoir and Napoleon's Throne Room, where items including his sword and famous bicorn hat are on display.
Parc Astérix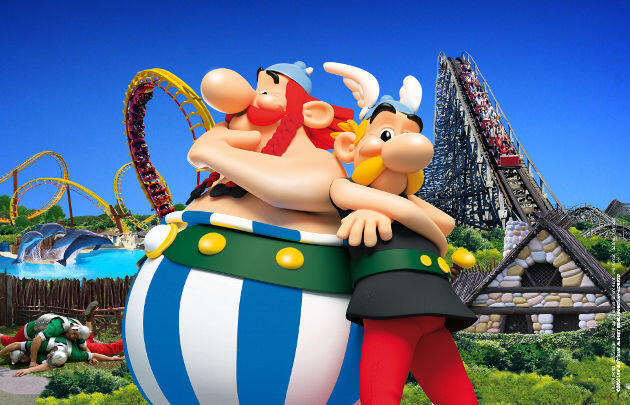 Just an hour's drive north of the city is Parc Astérix, an adrenaline-fueling action theme park inspired by the comic book character Asterix and his sidekick Obelix. Guests can follow in the footsteps of the famous heroes as they travel back in time to the ancient civilizations of Rome, Greece, Egypt and even the vikings, enjoying themed rides, rollercoasters and restaurants as they go. Though less famous than its Disney counterpart, Parc Astérix has plenty to offer for a full day out and will satisfy children, history buffs and thrill seekers alike.
Monet's Gardens at Giverny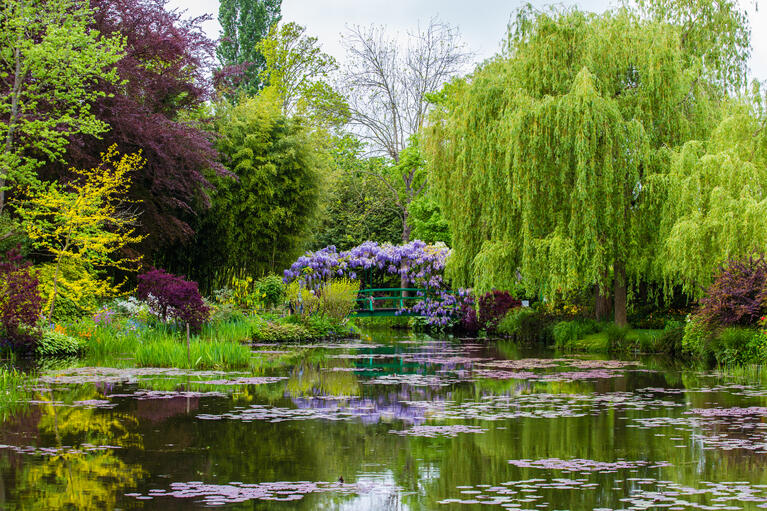 If you need a quieter escape, one of the best day trips from Paris is a visit to Monet's house and gardens at Giverny, which were home to the artist for more than forty years of his life. An hour and a quarter from the city and open every day from April to November, visitors can bask in the colors of the walled flower garden or reflect by the Japanese pools, wonderful at any time of year but especially in July and August when the water is thronged with the water lilies that famously inspired so many of his paintings. Monet's gardens are a perfect day trip for art and garden lovers, and fans of modern architecture can easily add a visit to the sleek and modernist Villa Savoye on the way.



The Champagne Region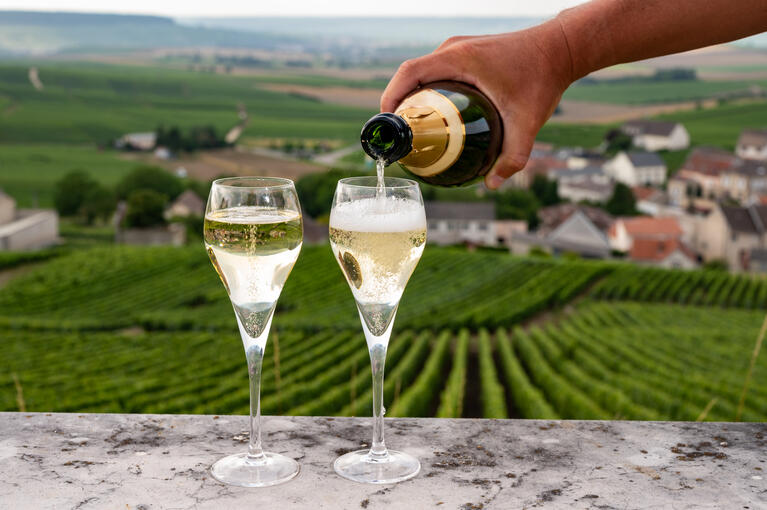 Bring out your bubbly side in the home of the world's most famous sparkling wine. If you have a car, spend an afternoon meandering around the hills and vineyards surrounding Epernay, admiring the views and stopping at cellar doors as you go. If you don't, take an easy train ride to the capital Reims, where many of the famous Champagne houses (Moet, Pommery and Bollinger to name a few) offer guided tours and tastings in their underground champagne caves. Finish the day with a visit to its historic cathedral, site of the coronation of many French kings and queens, including that of Edward VII in the presence of Joan of Arc.
Abbaye Royale De Chaalis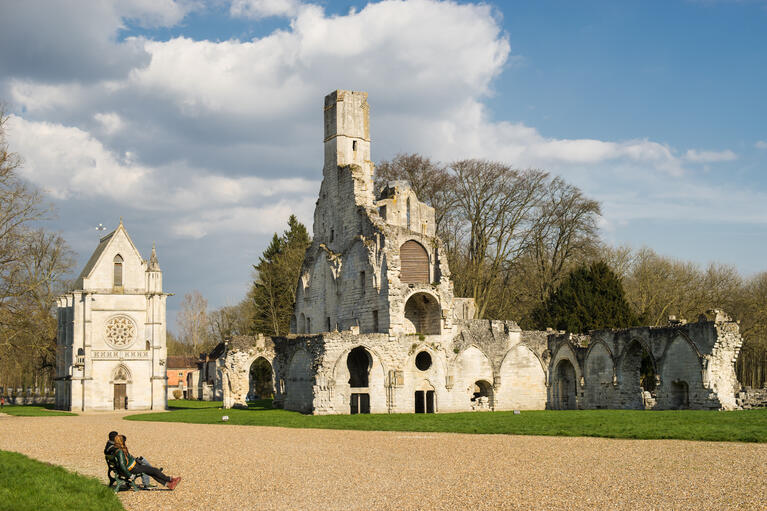 If you're looking for some French culture beyond the capital, but can't decide between a castle, an abbey or a garden, the Abbaye Royale de Chaalis may just tick all your boxes. At just over an hour's drive it's an easy day trip from Paris, but the romantic and peaceful setting will make you feel as though you've left the city far behind and wandered deep into provincial France. As well as the atmospheric abbey ruin and enchanting rose garden, there's a castle which has been converted into a museum and holds over 600 pieces including works by Giotto, Houdon and Boucher. If you've got time leftover, you can also include a stop at the Condé Museum in the Château de Chantilly nearby.
Save on things to do around Paris
There are so many things to do in Paris, but if you need an escape there are plenty of nearby places to visit as well. Get the best value with Go City, which gives you substantial savings on over 80 attractions within and around this beautiful and wondrous city.