Paris is a playground for solo travelers, with easily enough activities to fill a few days. Think world-class museums, beautiful parks, Instagrammable monuments and some of the best shopping on the planet. So, brush up on your French phrases (the locals will like you better for it), pack a map and some comfortable shoes and dive in to our top recommendations for things to do alone in Paris.
Take Yourself on a Tour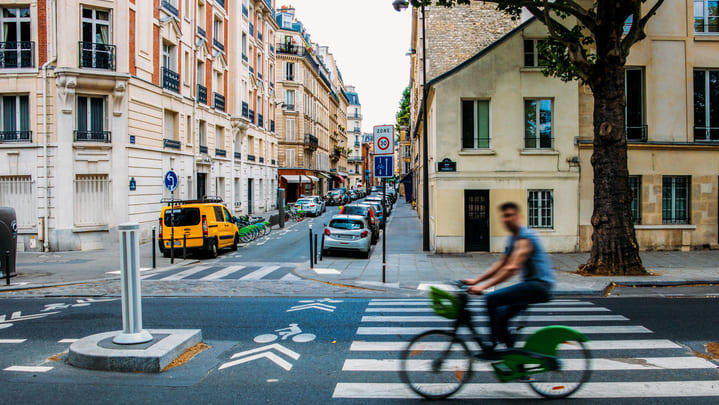 There's a whole host of ways to get around Paris's relatively compact center, but for pure convenience a trottinette (electric scooter) is hard to beat. Available to rent just about everywhere, these zippy little machines give you the flexibility (and speed) to tick off several attractions in a single day. Or for a more sedate self-guided tour, rent a Vélib bicycle to pedal your way along the Seine, pausing to visit the world's largest collection of Impressionist art at the Musée d'Orsay and to pick up some sugary chouquettes from a Marais boulangerie along the way.
A hop-on hop-off bus tour is another great way to see the city when traveling solo. Grab a seat on the top deck on sunny days for the best snaps along the route. Or take to the water to get a different perspective on Paris. Seine sightseeing cruises run throughout the day and are particularly enchanting in the early evening as the sun sets over the city and riverside attractions including the Louvre and Eiffel Tower begin to light up.
Make New Friends!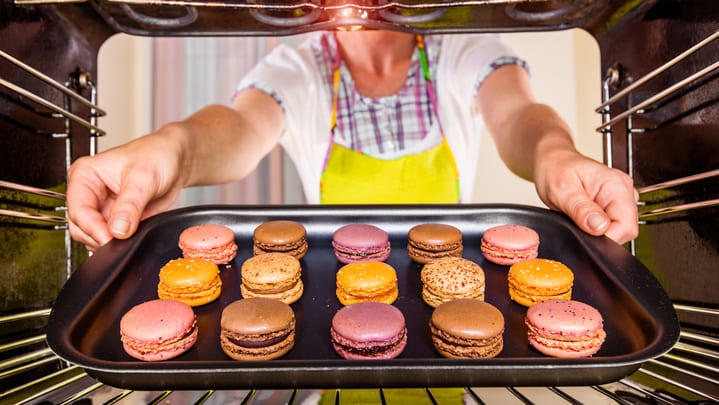 If solo tours aren't your bag, there are literally hundreds of guided group tours to choose from around the city. Hear about the scandals and passions of Père Lachaise Cemetery's most famous permanent residents, fill your belly on an award-winning foodie tour of the capital or discover the hidden gems of the Marais. Classes such as the macaron-making experience at the iconic Galeries Lafayette have the combined benefits of learning a new skill, meeting new people and having some delectable French pastries to scoff at the end.
Have a wheely great time at one of Paris's great rollerskating events. Locals take to the streets every week for the Sunday Skate, with dedicated routes temporarily closed to traffic as skaters – both good and bad – roll through en masse. Night owls might prefer the Pari Roller, a skating tour that sets out from Montparnasse every Friday at 10PM and concludes in the wee small hours.
Take in a View or Two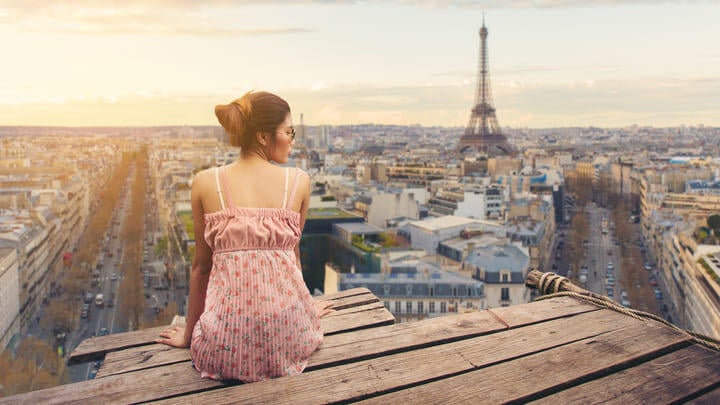 Ask Parisians where to find the best view in town and you'll likely get a hundred different answers. Many rate the Montparnasse Tower for its 56th-floor views of the Eiffel Tower and beyond (and for the fact that, because you're inside it you can't see the Montparnasse tower itself – it's considered a bit of an eyesore by locals). 
Hop aboard the Ballon de Paris Generali. This tethered helium balloon in the Parc André Citroën rises 150 meters into the sky, affording panoramic views of all of the city's landmarks. Ride the glass elevator up to the Eiffel Tower's second floor. Or take the stairs if you're a masochist: there's a quadricep-numbing 674 of them. 
There are also some great views to be had from terra firma. Pack a Parisian picnic of pain, vin and fromage and grab a spot on the Champ de Mars, a huge grassy lawn by the Eiffel Tower. Or head to the Parc des Buttes-Chaumont in the 19th arrondissement. It's less crowded than the city-center parks and its hilly terrain makes for some superb city views while you munch on your lunch.
Wander around Montmartre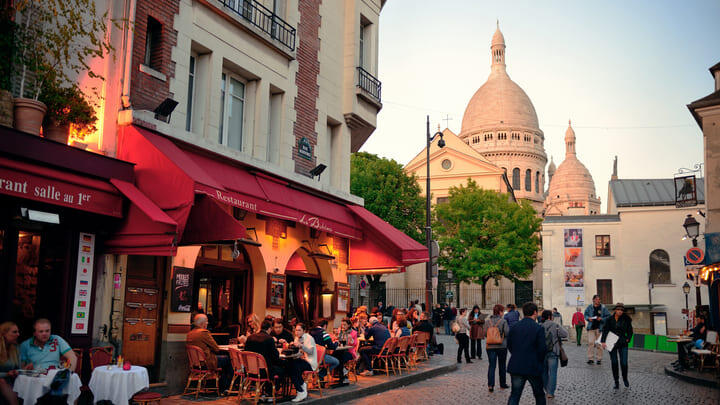 Montmartre's boho village vibe, cute cafés and atmospheric bars make it a favorite hangout for solo travelers. After exploring the Sacré-Cœur and admiring the view from its steps, take a stroll through the cobbled streets to the Musée de Montmartre, where exhibits include works from Toulouse-Lautrec's Moulin Rouge series, plus many more Impressionist masterpieces from the likes of Modigliani and Renoir, a former resident of the 17th-century building the museum now inhabits.
Just around the corner, the Place du Tertre takes the art theme and runs with it. Order an espresso and flakey French pastry at one of the cafés that dot this cobbled square (une table pour une personne is a fairly commonplace request at cafés and restaurants across the city) and watch the local artists ply their trade. For a unique souvenir of your time in Paris, you can even sit for a portrait or caricature!
Shop til you Drop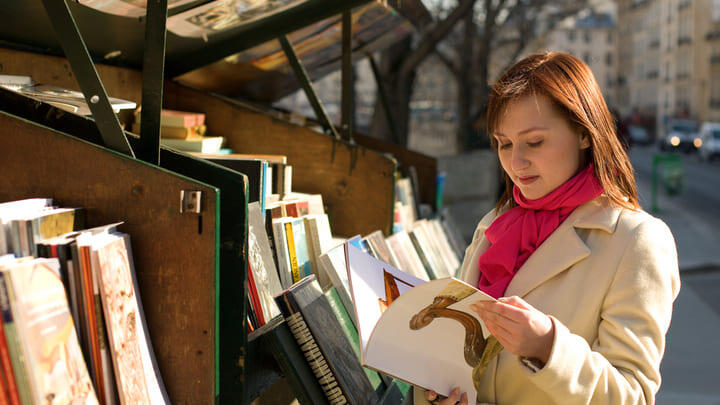 Part of Paris's enduring charm is its mazes of hidden lanes, alleyways and passages for the curious wanderer to discover and explore. An early form of shopping arcade, the city's covered passages are a treasure trove for souvenir hunters and are conveniently mostly to be found in the central 1st–9th arrondissements. Wander beneath stained-glass ceilings, admire intricate mosaic tiling and explore old-fashioned wood-fronted stores selling everything from antique books and prints to fine wines and the latest fashions.
If Passage du Jouffroy's delightful antiquarian bookstore Librairie du Passage has whet your appetite for all things literary, pay a visit to the Bouquinistes of Paris on the banks of the Seine. Bookworms of every literary persuasion could spend hours browsing for bargains here, with some 300,000 books available from hundreds of second-hand sellers between the Quai Voltaire and Quai de la Tournelle on the left bank and the Pont Marie and Quai du Louvre on the right. 
Serious shopaholics should of course make a beeline for Galeries Lafayette Haussmann. More religious experience than mere shopping mall, this five-story cathedral to retail carries hundreds of brands from Armani to Zadig & Voltaire beneath its iconic 43-meter-high steel and stained-glass dome. Meanwhile, vintage clothes, toys, vinyl records, artworks, books and homeware (and just about every other kind of gadget and trinket under the sun) are the order of the day at Les Puces de Montreuil out in the 20th arrondissement. Seasoned hagglers are sure to find this vast weekend flea market well worth the pilgrimage.
Save on the best things to do alone in Paris
Save on admission to Paris attractions with Go City. Check out @GoCity on Instagram and Facebook for the latest top tips and attraction info.